Special VPN providers for Windows
Anyone who uses a Windows computer as their main device at home or on the road can get a good idea of the available services with this VPN comparison. Various Windows vulnerabilities can be successfully remedied with it.
---
The 3 best VPN for Windows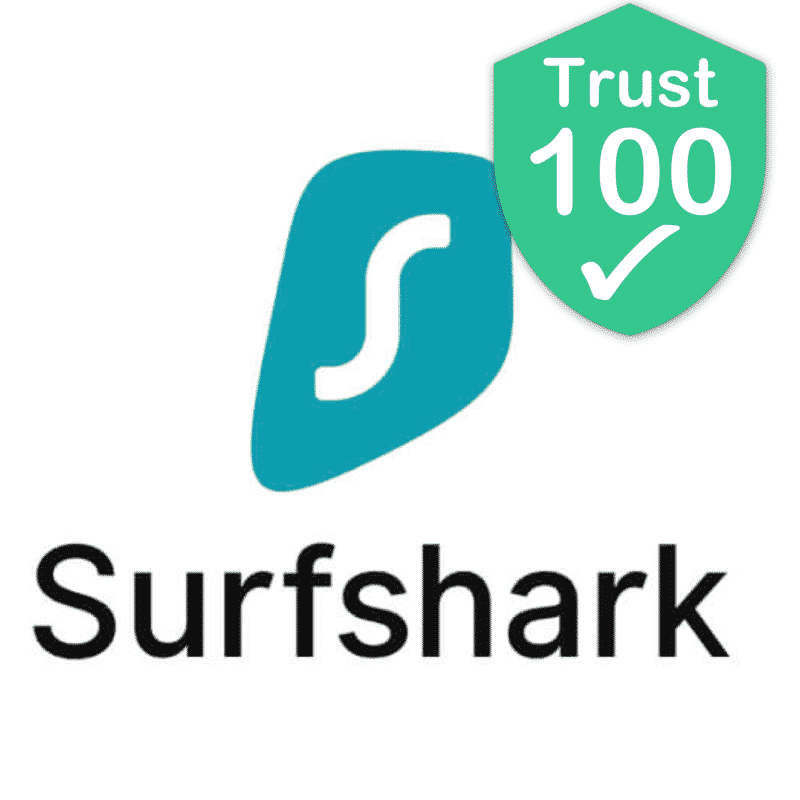 Surfshark offers the most innovative scope of all Windows applications of VPN services. Besides KillSwitch, Whitelister, Split Tunnel and the largest protocol selection even with the latest VPN protocol "Wireguard", experts but also beginners feel comfortable with it.
Surfshark offers an unlimited number of devices that you can use with just one account!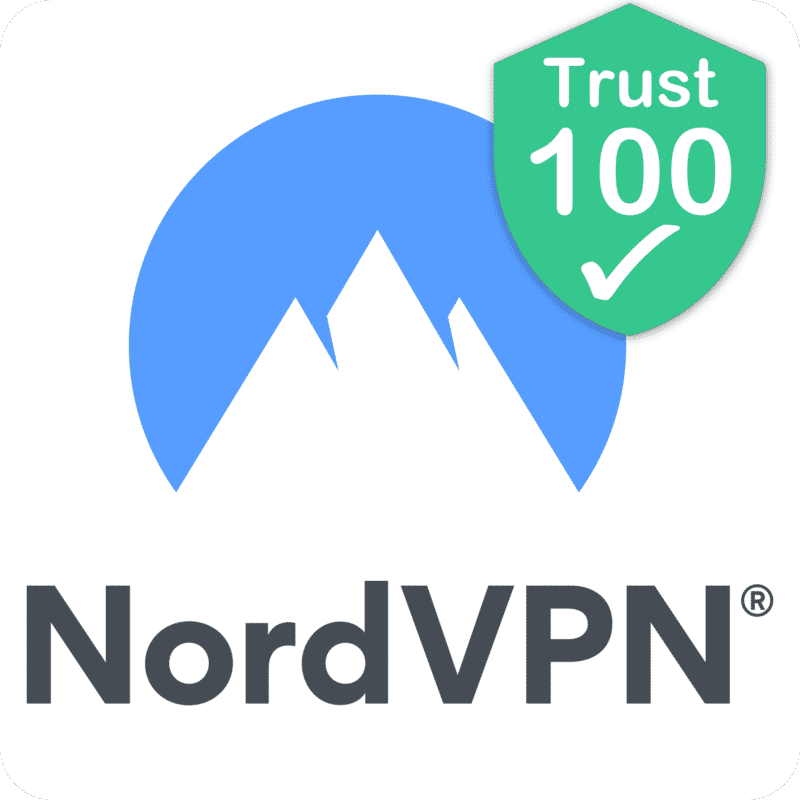 The NordVPN application for Windows devices is very simple and easy to understand with its central map. There is no lack of special functions, but these are only in English for Windows. However, the user does not have to make many settings anyway.
KillSwitch and other security-relevant functions are easy to select and can also be used by laypersons.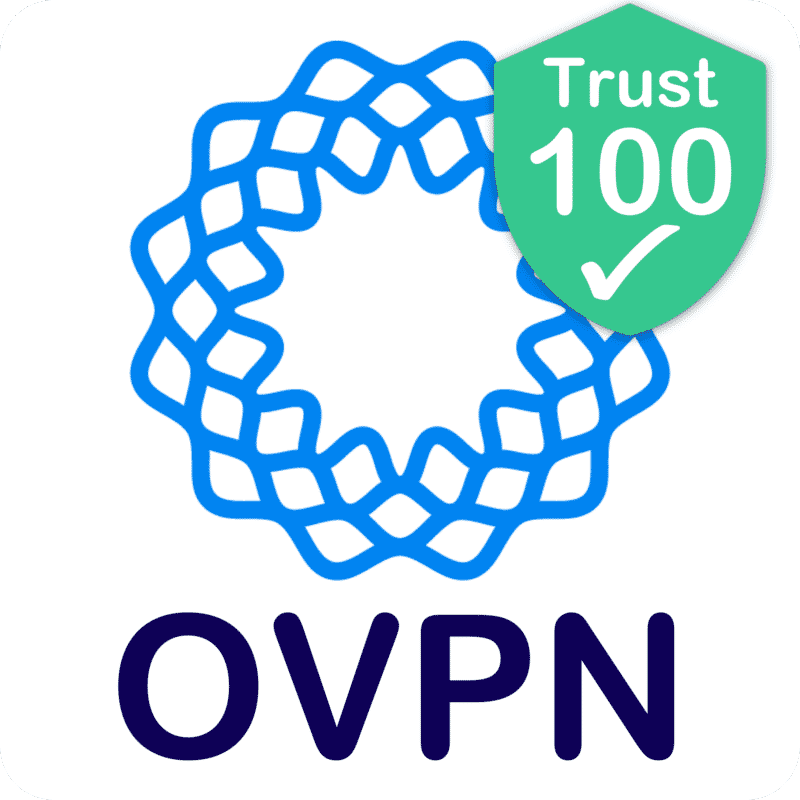 The OVPN application for Windows shows how easy it is to design an application and still equip it with many very secure and extensive functions.
The handling of the Windows application of the VPN service is exemplary for our taste, even if graphical map elements are omitted.
---
10 best VPNs for Windows
Provider
Evaluation
Description
Price
Links
Surfshark VPN is a VPN service that was only founded in 2018 in Vilnius, Lithuania and contributes to the anonymity of users by concealing their IP addresses. We have tested the service regularly since its …

from 2.30 EUR
per month
unlimited simultaneous
Connections possible

Website Review
Cyber Ghost VPN Review (2023). Better streaming abroad, faster servers and new offers. CyberGhost VPN is a Romanian VPN provider that belongs to the KAPE Technologies company. The technical implementation is carried out by the company …

from 2.11 EUR
per month
7 simultaneous
Connections possible

Website Review
OVPN review 2023: The fastest VPN on the market, no logging policy & support for many streaming services OVPN is a very well-known provider in the industry. With the company location (company: OVPN Integritet AB) in …

from 4.22 EUR
per month
7 simultaneous
Connections possible

Website Review
In our NordVPN review, we go into detail about all the functions of the VPN service and also provide information about the background of the company. NordVPN Test (Update 2023) - No log files, ram disk …

from 3.29 EUR
per month
6 simultaneous
Connections possible

Website Review
Perfect-Privacy VPN Test Report: Maximum Swiss Anonymity and Privacy Perfect-Privacy has been offered for more than 10 years, with special emphasis on secrecy and preservation of the user's identity. Unparalleled high standards are set for security …

from 8.96 EUR
per month
unlimited simultaneous
Connections possible

Website Website Review
Trust.Zone VPN is a low-cost VPN provider headquartered in Seychelles. The VPN service offers VPN clients for various devices such as Windows, macOS, Android, and iOS but also some Linux distributions. In addition, you can …

from 1.85 USD
per month
5 simultaneous
Connections possible

Website Website Review
AtlasVPN Review 2023 - Cheapest VPN service on the market and still secure? The provider Atlas VPN is a very new service on the market. The service was founded in January 2020 and will certainly continue …

from 1.61 EUR
per month
unlimited simultaneous
Connections possible

Website Review
VPN.AC is a Romanian VPN service that promises a really acceptable price and VPN servers in the most important countries. VPN.ac Review Update 2023 - Even faster and native Wireguard support now for many VPN routers It …

from 3.75 USD
per month
6 simultaneous
Connections possible

Website Review
As a streaming and file-sharing fan, I took a look at the Swiss service PrivadoVPN. The service is supposed to be top for torrenting - but is that true? Find out everything in the PrivadoVPN …

from 3.99 EUR
per month
10 simultaneous
Connections possible

Website Website Review
---
Windows security vulnerabilities in connection with VPN use
There are several sources of problems with Windows that can jeopardise the security of VPN connections in various situations. The "DNS leak", "Windows logon leak", and "WebRTC leak". Not every provider can close all these problem sources with Windows. The first three providers should be singled out because they do this reliably.
Additional firewall, malware protection and virus scanner should also be considered
Microsoft has built-in many security precautions in recent years, especially for the "Windows 10" operating system. Among other things, the "Windows Defender" has been expanded as a firewall, malware protection and also virus scanner.
Most independent experts now recommend only using this protection for one's PC, and also do without third-party software such as Kaspersky, Avira, Norton, etc. These solutions are primarily only a security measure. These solutions are first and foremost only a second-rate substitute, which is also subject to a charge, for the integrated protection measures. Therefore, we recommend looking into the functions of the "Defender" in Windows and also considering whether it would not be better to do without additional software for which a fee is charged. A VPN service is not affected by this, but some additional solutions can impair the speed of the VPN, which is another reason why the original software is always recommended.
CCleaner is a very popular tool, but with a feature that is also installed, it ensures that one's PC can be taken over unnoticed from the outside, despite firewalls. In interaction with VPN services, this change also shows itself in that speeds can drop massively, depending on which integration type the VPN service uses on one's system. CCleaner is therefore also to be described as "malware", a marketing campaign with enormous financial resources for it only deceives about this fact. If you have installed CCleaner, you should immediately remove it completely from your Windows system.
VPN applications for Windows
Due to the prevalence of the operating system, most providers also have their applications available for users. However, this should not hide the fact that these can have completely different functions. In most cases, these applications are limited to connection functions. Additional requirements are rarely covered. Therefore, we have specially marked "the best VPN for Windows" and these are listed here, according to the order of reader ratings & experiences. Here you can also find our absolute VPN favourites!