Mac users are looking for a suitable VPN service
Those who use a Macbook or an Apple iMac will find these VPN services a good partner for their daily use. We have specifically found the VPN software/applications for these providers to be good. We have ranked the providers according to our test results and also the reader ratings and therefore these results also reflect the best providers on the market in practice.
VPN for macOS
macOS is appreciated by many users because of its simplicity and speed, but if you want to use a VPN on it, it should of course also fit in. Therefore, these criteria are also very relevant for us in VPN for Mac. You also make sure that the VPN protocols offered or used match the operating system. IKEv2 has been supported as a standard in MacOS since 2016, and Wireguard is quite new but already directly integrated. Equally important are VPN functions that influence security, such as malware filters or "KillSwitch for Mac".
VPN for Torrent with Mac
Torrent clients are often used on Macs. There are simply many programmes that can be obtained for this purpose. However, it is best to keep the identity protected, which is why VPNs for torrents are also important on MacOS computers. KillSwitch" will be just as important as the speed of the VPN server in general.
macOS with Surfshark VPN
Best VPN for macOS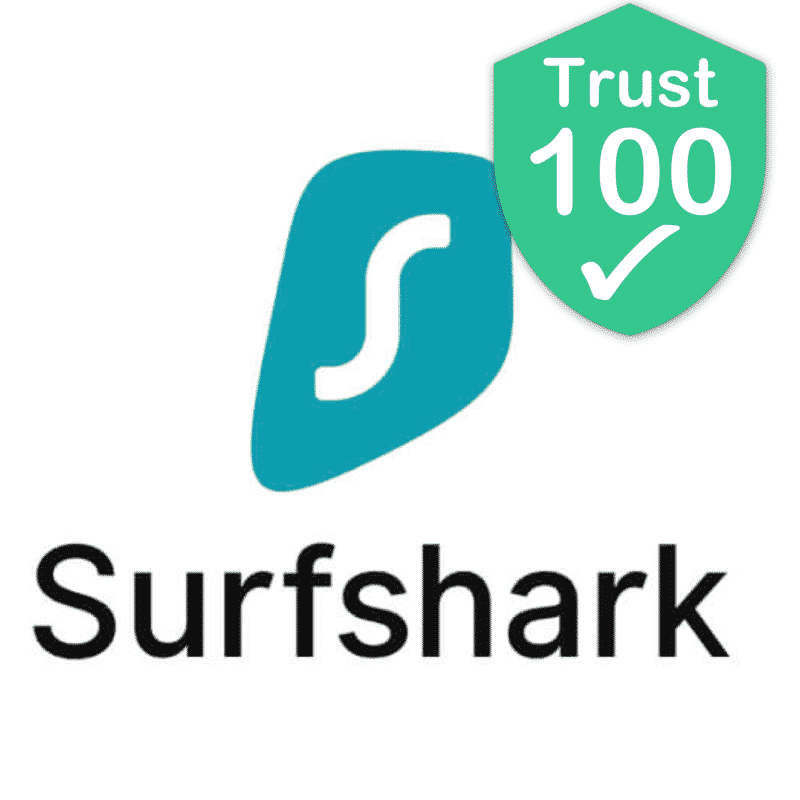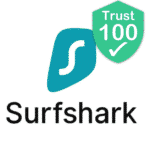 The service offers excellent applications for macOS that are easy to use and contain many functions. The filter that blocks malware and other dangers is also excellent and you can also define individual applications that are to be used WITH or WITHOUT VPN. Of course, all security functions such as "KillSwitch" are on board. Surfshark costs less than 2€ per month and you can use a user account on any number of devices in parallel.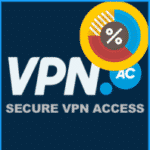 VPN.ac is a Romanian service that offers one hundred per cent security thanks to its hardware and servers. The service is ideal for torrent users and allows them to use numerous functions with the app. The applications are kept simple, but very functional and they use various VPN protocols such as Wireguard and are therefore very fast.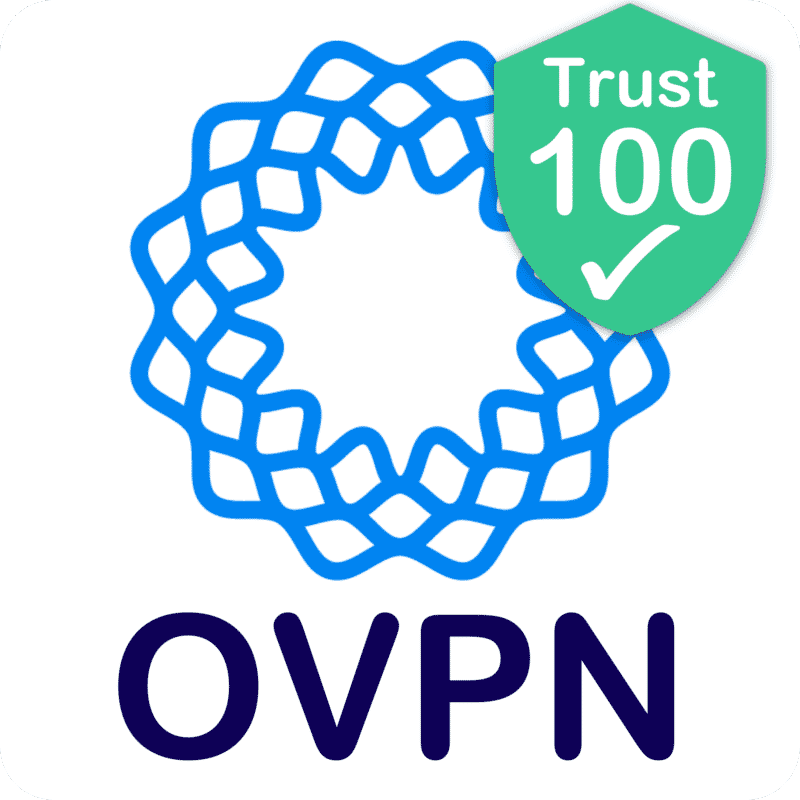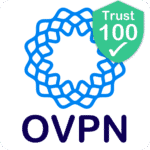 OVPN is the fastest VPN provider in our tests. The application for MacOSX also impresses with sheer simplicity but also with enormous speed. It already uses Wireguard or OpenVPN in version 2.5. Streaming and bypassing geographical barriers are great with OVPN. A service that does not store any log files, offers excellent customer service and is therefore unreservedly recommended by us.
---
The 10 best VPNs for Mac OS
Anbieter
Bewertung
Beschreibung
Preis
Links
Surfshark VPN Test: Unsere aktuellen Erfahrungen mit Surfshark Surfshark ist ein neuer Service aus den BV.Islands, welcher mit einfacher Bedienung punkten will. Der VPN-Anbieter eignet sich gut für TV-Streaming...

ab 2.26 EUR
pro Monat
unlimitiert gleichzeitige
Verbindungen möglich

Webseite Testbericht
OVPN ist in der Branche ein sehr bekannter Anbieter. Mit dem Unternehmensstandort (Firma: OVPN Integrietet AB) in Schweden zeichnet sich dieser Anbieter durch technisch einwandfreie und fortschrittliche Datensicherheit aus....

ab 4.99 EUR
pro Monat
4 gleichzeitige
Verbindungen möglich

Webseite Testbericht
VPN.ac ist ein rumänischer VPN-Service, welcher einen wirklich akzeptablen Preis und VPN-Server in den wichtigsten Ländern verspricht. Dabei ist die Bedienung kinderleicht und die Server sind zumeist nur sehr...

ab 3.75 USD
pro Monat
6 gleichzeitige
Verbindungen möglich

Webseite Testbericht
NordVPN Test - Unsere Erfahrungen und alle Vor- und Nachteile. NordVPN wird betrieben von der Firma Tefinkom co S.A. die in Panama ihren Hauptsitz hat und seit 2010 im...

ab 2.89 EUR
pro Monat
6 gleichzeitige
Verbindungen möglich

Webseite Testbericht
AtlasVPN Test 2022 – Billigster VPN Dienst im Markt und trotzdem sicher? Der Anbieter AtlasVPN ist ein sehr neuer Dienst am Markt. Der Service wurde im Januar 2020 gegründet...

ab 1.81 EUR
pro Monat
unlimitiert gleichzeitige
Verbindungen möglich

Webseite Testbericht
CyberGhost VPN ist ein rumänischer VPN-Anbieter, welcher zu dem Unternehmen KAPE Technologies gehört. Die technische Umsetzung erfolgt dabei über die CyberGhost s.r.o in Rumänien. Der Datenschutz der Kunden ist...

ab 1.89 EUR
pro Monat
7 gleichzeitige
Verbindungen möglich

Webseite Testbericht
PrivadoVPN Test 2022 – Besser für Torrent, Wireguard Testphase und wenig Neues für Streaming. Als Streaming- und Filesharing-Fan habe ich mir den Schweizer Service PrivadoVPN angesehen. Der Service soll...

ab 2.50 USD
pro Monat
10 gleichzeitige
Verbindungen möglich

Webseite Webseite Testbericht
IvacyVPN ist preiswerter VPN-Service aus HongKong und bietet tolle Leistungen & Sicherheit/Anonymität viele andere VPN-Dienste sehen alt aus im Vergleich! IvacyVPN ist vielen Lesern in Deutschland unbekannt, wobei die...

ab 0.9 USD
pro Monat
10 gleichzeitige
Verbindungen möglich

Webseite Testbericht
ProtonVPN ist der VPN Service des häufiger bekannten ProtonMail Services aus der Schweiz. Es ist der zweite Service des Betreibers, der bekannt wurde für ProtonMail. In unserem Test begleiten...

ab 4 EUR
pro Monat
10 gleichzeitige
Verbindungen möglich

Webseite Webseite Testbericht
---
Frequently asked questions about VPN with Mac
What is the best VPN for Mac?
On macOS computers, you should use a VPN provider that uses the IKEv2 or Wireguard protocol, as these are already provided for in the operating system. The providers Surfshark or VyprVPN are therefore ideally suited for this.
KillSwitch, i.e. the interruption of the data connection in the event of a failure of the VPN service, can be used via the applications of the VPN providers. The macOS firewall is configured accordingly.
VPN für Torrent mit macOS?
With torrent on a macOS device, you can protect your identity by using a VPN provider. In any case, it is important to use additional functions such as "KillSwitch".
---
The Apple Standard VPN Protocol "IEKv2
Three years ago, Apple integrated a new standard for VPN use into all operating systems (Mac OS and iOS). Since then, "IEKv2" has replaced the previous protocols on the platforms and impresses with its seamless integration.
This has the advantage that the resources that have to be used for encryption and data transport no longer have any limitations and thus high transmission speeds are possible. Compared to OpenVPN, these are impressive advantages that a VPN service must also offer if it wants to be one of the best VPNs for Apple devices.