ProtonVPN
4 e
Positiv
Free tariff available without data limit
VPN to TOR connection is possible.
Many safety features that are unrivaled
Client applicationwn have been published as OpenSource and can be independently verified
Together with ProtonMail at an attractive price
Negativ
Complex tariff structure together with Protonmail
Relatively high price if you want to use everything.
Little choice of VPN protocols (OpenVPN)
The provider has not yet responded to our inquiries about the background and verification of its own statements by declaring that it is ready to "certify". This is a pity, since the provider cannot yet obtain any "position of trust".
Not suitable as a workaround for geographic blocking when streaming liveTV content or premium services
Proton VPN FREE Test 2023 – How secure is the VPN provider?
Proton VPN is the VPN provider of the more commonly known ProtonMail service from Proton Technologies AG, based in Switzerland. In our tests, we have been accompanying the VPN service for 3 years. In the beginning, the provider showed some weaknesses, but these were gradually improved. Since the fall of 2021, there is now also another and thus significantly faster VPN transmission protocol: "Proton VPN Wireguard" in the applications.
Many VPN services are currently building on simplified rate structures to make it easier for users to keep track. Proton VPN, on the other hand, already starts with a tariff model that is not entirely transparent. Additional to the chargeable Proton tariff VPN Plus you can also use "Proton VPN FREE" for free. As a result, many of our readers are now asking for our opinion and our Proton VPN experience. For this reason, we have taken a closer look at the VPN service and created the following review.
Proton VPN offers high protection from being spied on but hardly any possibilities to bypass geographical blocks of TV/video portals. The free tariff does not allow for maximum speed, but is ideal for occasional users.
| | |
| --- | --- |
| Product name | ProtonVPN |
| Recommended areas of application | Anonymous communicationVPN routerAvoid warningsHigh anonymityStreaming (Copyright)File sharing/TorrentsSecure data transmissionTOR (.onion) accessFirewall & Protection |
Proton VPN FREE – free of charge
Proton VPN FREE is the most popular free VPN service from our tests. Every day, many of our readers are looking for a VPN service that they can use att. Proton VPN FREE is really recommended in this regard with a choice of 3 different locations and unlimited use of all available apps and applications. In the long run, you can use a secure alternative to many dubious VPN offers.
Advantages: No cost, because FREE VPN service. All apps are usable. No data limitation. Three locations to choose from. No time limits.li>
Disadvantages: Not much choice of locations. Available servers are shared with many other users, which makes the VPN servers slower than usual. Routers and other external devices can not be used with it..li>
Conclusion of the Proton VPN test
Proton VPN does a lot right, as our experience shows. However, the price for the premium product Proton VPN Plus is not exactly low and only becomes more attractive when you are also interested in the ProtonMail service. Of course, this is not a bad choice either, but it is up to the user to decide whether they want to use mail + VPN from one provider.

However, Proton VPN generally has many advantages: The integration of TOR is undoubtedly very good and the VPN service can also be used safely and well on routers. In addition, you can use "Proton VPN FREE" for free. With the free tariff, you do not have any data limit. Accordingly, it is a real alternative to a paid VPN service for many occasional users. All in all, our test shows that we are dealing with a professional and technically well-solved service.

In our Proton VPN test, however, it also became clear that the service still has some room for improvement. Many users will also be upset that Proton had already passed on data to authorities twice last year with your email service "Protonmail" (linked further down in the article), even if the alleged purpose of the data transfer is to be judged individually in each case in the eye of the beholder, but this has triggered some discomfort among many users. However, the fact that Proton VPN deals with requests from authorities quite transparently should also calm most people down.
Proton VPN FAQ
Is ProtonVPN free of charge?
The ProtonVPN free service can be used free of charge and permanently on a limited number of selected sites. However, the premium rates can be used much faster.
Why is a Swiss service more secure?
Basically, Switzerland has strict data protection rules that already provide a certain level of data security, but more importantly, according to the Swiss constitution, the IP address of an Internet user is also part of his personal data and therefore may not be disclosed. This means that users of a Swiss service enjoy a very high level of protection against access to their data even by authorities.
In the ProtonVPN FREE version, the speed is noticeably affected, while in the Premium version we did not notice any real limitations.
Caution: We do not evaluate the e-mail service "ProtonMail" here. In many cases, a combination of VPN service + mail service will also give really attractive prices.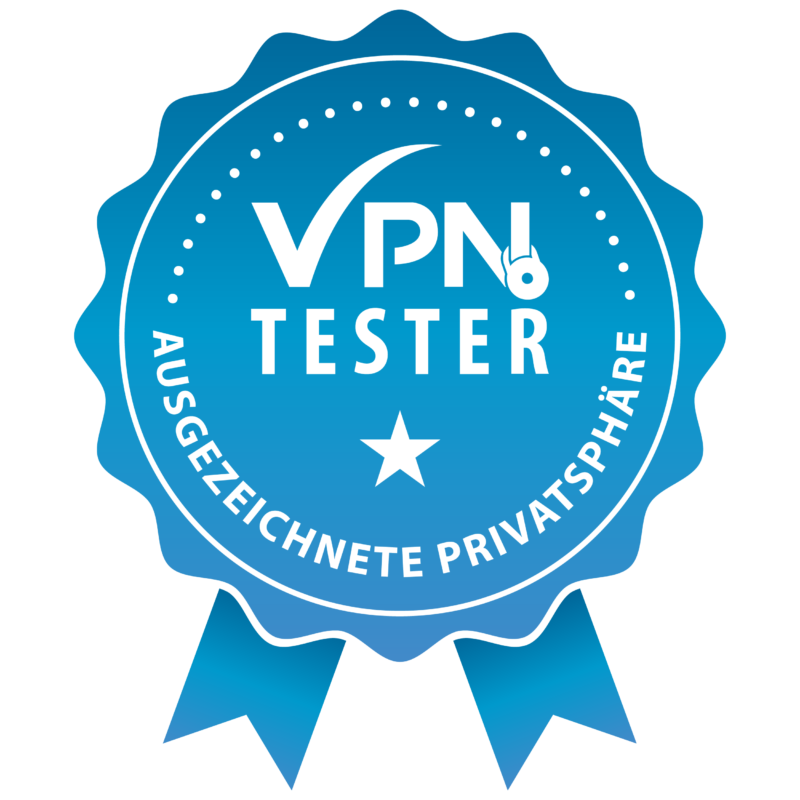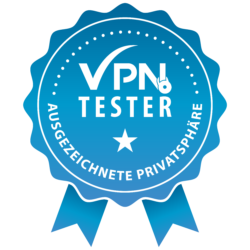 Transparency?
First of all, the most important thing: What about protecting your data? Proton VPN tries to act with maximum transparency. Thus, the company also publishes transparency reports on requests for information and answers requests directly on its website (Transparency Report ProtonVPN).
However, all information published by the company itself is not verifiable!
No trust position "Trust-Level" available!
Proton VPN has unfortunately not yet participated in our "Trust-Level" certification for VPN providers. Proton has been asked about this at least 4 times within the last half year and has not explicitly denied it. Therefore, however, we can neither name the economic owners of the company nor the responsible acting persons nor verify the technical statements of the provider. The data provided in this review is therefore based on our own tests of the applications and apps and the data published on the provider's website. Unfortunately, this does not allow us to fully trust the provider Proton VPN.
In case of copyright infringement surrender of data?
However, it is also excluded that Proton VPN provides data of users due to requests for information under civil law. This does not mean that you are protected against everything but against most of the relevant things that users care about in terms of a secure VPN. Normal users do not need to worry – the VPN provider protects as securely as a Swiss safe.
The company behind Proton VPN
Proton VPN is of course, as you can clearly see on the website, not a purely Swiss company, the employees are located in many countries. Unfortunately, Proton has not yet accepted our invitation to certify with our trust level. This is a pity since a lot of the data we were able to collect about the company must have come directly from the website and could not be verified by us directly.
The fact that it is always pretended that the service is a thoroughly Swiss company is more part of the brand strategy that is also pursued at the email service ProtonMail. According to this, the headquarters in Switzerland is supposed to stand for security, but it is forgotten that the Swiss are also polite and diplomatic people. However, the CEO and one of the founders of ProtonMail and Proton VPN, "Jason Stockman", has also repeatedly attracted attention for his pro-USA political statements in many current conflicts and even in privacy issues.
The sister service Protonmail attracted attention last year with two things that were spread via the media: Once, the IP address of an activist was handed over to French authorities, and another time, email data was also leaked to the media is a hotly debated case of a plane detour to Minsk. In both cases, there may have been legitimate reasons for doing so, but politically motivated data disclosure is not acceptable, no matter how lofty the goals are.
| | |
| --- | --- |
| Operating site | Switzerland |
| Clearing location | Switzerland |
| Local legislation has an impact on customer protection | ✔ |
| Operation and billing separately | ✘ |
| Server locations | 49 |
| No log files | ✔ |
| Own DNS Server | ✔ |
| Virtual server | ✔ |
| Dedicated server | ✔ |
| RAM-Disk Server | ✘ |
| Hardware owner | ✘ |
| IP addresses owner | ✘ |
Hosted servers and no own IP addresses …
Proton VPN uses rented dedicated servers, as we found out during our test. The IP addresses used are provided by the server hosts. The VPN service constantly expands the active servers to offer good performance even with an increasing number of users. The IP addresses are registered to the hosters.
October 2021: Server growth
Proton VPN offers Plus users new VPN servers in the Philippines, Vietnam, Cambodia, Egypt and Nigeria as of October 2021, bringing the total number of VPN servers to 60 worldwide. Georgia will follow in the coming weeks. The new Proton VPN servers are based on Smart Routing, a technique that runs a user's Internet connection over hardware that is not located in the server countries. Instead, the new servers are located in Singapore, Bucharest and Madrid. Smart routing increases data security while allowing access to local websites as well as locally blocked content.
Images of the Proton VPN applications
Proton VPN prices and tariffs
Proton VPN has 2 different tariffs, which differ in the services and periods offered: 'Free' and 'Plus'. Among them is also the possibility to use "ProtonVPN FREE". However, the tariffs are overpriced concerning the services offered. We can in no way recommend using Proton VPN for this price.
Update May: enhanced protection for Proton user
While a VPN is an essential tool for online privacy, the Internet is so central to our daily lives that many other services are required to stay safe online. The latest update reflects Proton's continued evolution from individual privacy services to a unified privacy-by-default ecosystem. With a Proton account, you now get access to Proton VPN, Proton Mail, Proton Calendar, Proton Drive and future Proton services.
For existing Proton VPN users, there is a free upgrade to their subscription. They get more storage and, depending on their current plan, access to paid features for Proton Mail, Proton Calendar and Proton Drive. Also, the new subscription can be purchased at a discounted price as long as the existing subscription is active.
With the money-back guarantee that the operator provides, you can test the service risk-free even in the premium variant.
Costs / Tariffs

Free use
✘
Tariff (1 Month )
9.99 EUR
Tariff (12 Months )
71.88 EUR (per month 5.99 EUR)
Tariff (24 Months )
119.76 EUR (per month 4.99 EUR)
Number of simultaneous connections per account
10
Test options
Free tariff available
Use Proton VPN for free – permanently
You can use "Proton VPN FREE" for free and without data limit restrictions. The server locations are the USA, Netherlands and Japan. Proton VPN itself specifies the speed as "Medium". We were able to transfer a maximum of 5,120KBit/s (our test values) with it. This seems to be the service's set limit for users who want to use the service for free. This is sufficient for watching YouTube videos, for example. The good thing here is that the usage was not limited to certain devices. This means that you can use not only all of the provider's apps but also other devices such as routers.
Proton VPN Experience: Unfortunately frequent server overloads for non-paying users
What we noticed in our Proton VPN test, however, is that those servers that are operated for non-paying users naturally also show clear signs of overload. This can also lead to a significant reduction in transmission speed at peak times.
However, Proton VPN free is still the best free VPN offer we have found so far!
Speed of Proton VPN
Proton VPN does not show a particularly good download speed performance with the free servers. But the actual VPN users understand that and mostly book a premium tariff.
Proton VPN offers many locations with really good speeds. The service was convinced with consistently very good test results in the last 12 months. However, the measured download speed at Proton VPN has increased continuously over the last few months and has currently arrived at a level that is already above midfield.
While the highest encryption technology naturally also reduces some performance with every Internet connection, Proton VPN has nevertheless managed to bring together a super fast VPN service here. except for the ProtonVPN FREE, the free-to-use VPN servers. These also offer the same high encryption but are of course also due to the presumably enormous number of users who will use them in parallel, no longer as fast as it would be desirable. But you should not complain about free service now, it is still good that Proton VPN also offers this option and thus also helps out non-paying customers with an anonymous IP address.
Maximum speed tested
Germany | 24.12.2022
Super speed UPGRADE with Wireguard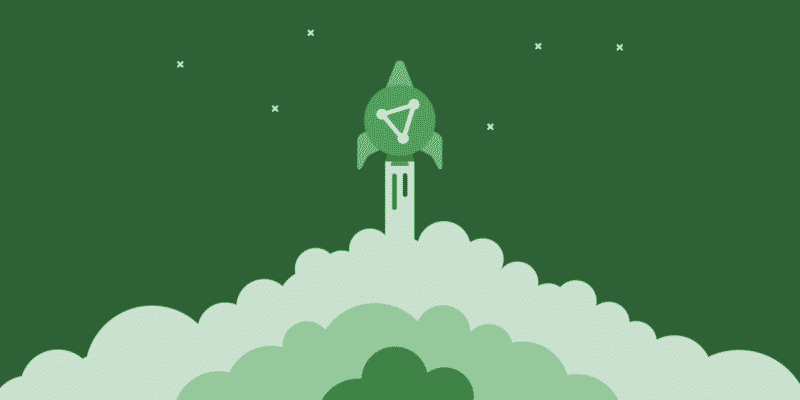 Now Proton VPN also offers more speed, better battery life, instant connectivity (within about one second) and optimized device performance through WireGuard. Proton VPN offers one of the most innovative VPN protocols since October 2021 to all users on all platforms (Android, iOS, mac os and Windows) regardless of tariff. Combined with Proton VPN's unique VPN Accelerator technology, WireGuard can increase speeds by up to 400%, the provider promises.
As we've already been able to test ourselves with other VPN services like OVPN or NordVPN, great speed increases are indeed possible. We will also take a closer look at Proton VPN with WireGuard and report back to you.
Proton already has a long history with WireGuard. The provider has been a sponsor and supporter of the protocol for several years and in 2018 called on the public to donate to its development. Proton's client implementation of WireGuard is open source and 100% compatible with the vanilla standard.
Privacy and data protection
The TOR (Onion) inclusion makes perfect sense.
However, what we like and also deserves really high praise in the Proton VPN test is the inclusion of this function. Because of this, you can use the Onion network (TOR) directly via a VPN server of the provider. There are a few advantages to this. In addition, it helps to bypass a dangerous leak in the TOR network, which only a few international authorities can currently use.
Unfortunately, the extra service is also extra to pay ;(
The "Proton VPN SecureCore" feature
By "SecureCore", Proton VPN means that data that runs between the VPN servers also runs over its own VPN connections. Each VPN tunnel is equipped with AES 256 encryption. So that the users who now connect to server B, are connected to A beforehand. In doing so, its encrypted connection to server B is used. Technically it is ok because individual connections on the Internet can no longer be traced since they are made via VPN data connections that always exist. This is undoubtedly an advantage that can also be cited as a measure against mass surveillance and even targeted surveillance. The possibility of using Secure Core Servers is also unique and we have not yet seen this solution with any other VPN provider;
Anonymous on the Internet

Changed virtual location
✘
Protection against requests for information
✔
Prevent general monitoring
✔
Prevent targeted surveillance
✔
No log files
✔
Obfusication (masking)
✘
In summary, we can say that Proton VPN has certainly thought about some innovations in the area of data protection and privacy, which cannot be said of all VPN services. Whether these functions bring real added value or not remains to be seen, because important functions that many users would like to have are unfortunately still missing. Neither are there VPN cascades nor is there unrestricted use of the service. We realize that some of the users' activities are at least temporarily known on the servers and can therefore also cause potential problems.
Streaming with Proton VPN
Also, in the overview of popular TV & streaming services, one can quickly see that the service does practically nothing to make them usable abroad. Therefore, if you decide to use Proton VPN, you will not be able to bypass the geographical blocks abroad! So if you want to use a VPN to make geographically blocked content accessible, you should better look for another VPN service that also provides streaming servers.
Streaming of TV and video content

Use on home router
✔
Use with KODI
✘
SmartDNS
✘
FireTV App
✘
Avoid warnings
✔
Supported international streaming platforms
Hulu (US)Netflix (US)NFL Gamepass (US)MLB.tv (US)abc (US)CBS (US)HBO Now (US)Sky (UK)BBC iPlayer (UK)Channel 4 (UK)YouTubeSpotify
Download &Torrent with Proton VPN
Anonymity is the realm of Proton VPN. The service does not only offer fast servers but also secures one's identity very well when using torrents. You can rely on Proton VPN for that. P2P support, however, is still somewhat expandable at the provider, we wish here, for example, port forwarding, which does not yet exist. Nevertheless, we should not describe anything worse here than it is, Proton VPN is used by many because of the very good P2P support and these also achieve in practice great speed and security with it, which is why the VPN service will certainly be more than just an insider tip for torrent users.
Torrent clients but also all kinds of streaming become really fast and secure and usable with ProtonVPN.
Anonymous surfing and downloading from the Internet is the profession of Proton VPN.
Download and torrent

Torrent use allowed
✔
Own Torrent Server
✔
Avoid warnings
✔
Port forwarding
✘
Proton VPN on the go
When travelling, the weaknesses of the less adaptable VPN protocols that are used become especially apparent. Therefore, Proton VPN does not help, for example, if you are in a country that has active blocks against VPN users. You simply can't use the service there. The same occurs in some hotel networks, etc. Therefore, the service is not our first choice in the travel sector. Even if this has only improved somewhat with the new apps that are equipped with Wireguard VPN tunnels, we still recommend using a different VPN service for travellers. If you also want to watch domestic TV channels and stream content while travelling, you will not be happy with Proton VPN. The IP address of the Proton VPN servers are quickly recognized as a workaround by the streaming services and are usually already blocked there.
Proton VPN is unfortunately not an ideal travel companion when it comes to accessing home TV & video content.
VPN for travel and abroad

Use in restrictive networks (China, hotels)
✔
Obfusication (masking)
✘
Protection in insecure wifi networks
✘
Shadowsocks or SOCKS5
✘
Software & VPN applications from Proton VPN
Proton VPN used to only have its application for Windows. All other devices were supposed to be used by free OpenVPN software via using the OVPN files (configuration files). However, this major disadvantage of complex configuration for users has now changed: Proton VPN is now also available for Android, macOS, iOS and Linux.
The OpenSource ProtonVPN App
One point that Proton VPN is proud of is that all applications are open source and can be viewed by third parties. Via the free copyright mandate, third-party developers can check the apps and applications and possibly also report them via Proton VPN's bug-bounty program. This helps to keep the security of the applications high.
| | |
| --- | --- |
| Available protocols | OpenVPN (TCP)OpenVPN (UDP)IKEv2WireGuard |
| Own applications/apps | Mac OSXOpenWRTASUSWRTOpenVPN UDPWindowsApple iOSAndroidTomatoDD-WRTOther OS/Integration |
| KillSwitch function | ✔ |
| Applications language | English |
Effective immediately: Proton VPN supports OpenVPN on iOS (July 2020)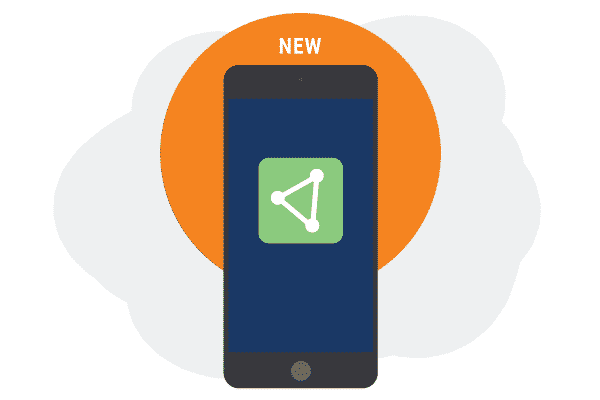 Apple fans will be pleased: The Proton VPN iOS app is now more flexible, reliable, and better equipped against surveillance & Co. Among other things, the app now also supports the OpenVPN protocol to optimally protect users from censorship. In addition, OpenVPN often enables better performance and stability in certain networks – it's best to simply try it out if ProtonVPN is slow or blocked.
Also new: Smart Protocol feature on Android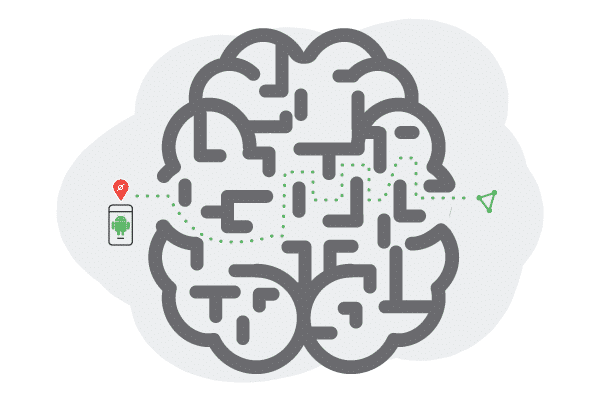 Not only Apple users can rejoice, but Proton VPN also has something new in store for Android users from the summer of 2020: The Proton VPN Smart Protocol can be used to better bypass locks and optimize the stability of the connection. How does it work? The smart function automatically selects the most suitable protocol when you connect to Proton VPN. This way you can better avoid censorship or blocking;
Proton VPN on F-Droid instead of Google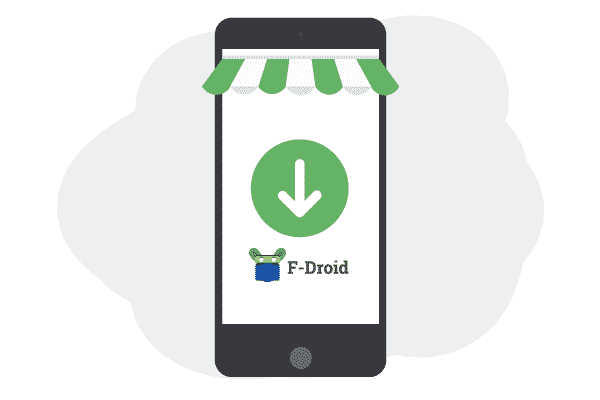 You don't want to create a Google account or use Google Play – but do you want to use Proton VPN on Android? The provider now fulfils this wish for all users who want to protect their privacy (and as we know, Google is not exactly known for its efforts to protect the privacy of its users…). You can now download Proton VPN from F-Droid. This makes it easier to use Proton VPN on Android without compromising your privacy. You can download the Proton VPN Android App on F-Droid here.
OpenVPN protocol, IKEv2 and now also Wireguard in use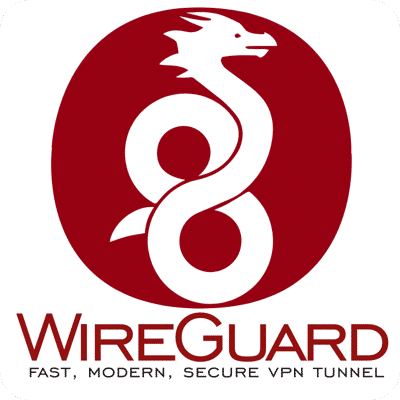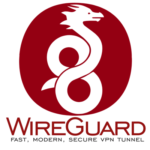 Our Proton VPN experiences have shown that VPN data is secured via 256-bit encryption with AES standard on the VPN servers. Thus, they comply with the general standard for OpenVPN data transmission. The fact that the provider tries to present this as the highest standard is part of the marketing strategy, as is also common with other VPN providers. OpenVPN is a protocol that has been implemented cleanly and securely from authentication to data transmission. So far, it is unfortunately not possible to use other devices outside of its software due to the low compatibility Proton VPN has by focusing on this one VPN protocol.
The Wireguard installation is currently limited to its apps, as is the case with most VPN services, and thus does not allow Proton VPN to be used directly with Wireguard on a home router, for example. However, Proton VPN has improved the existing VPN protocol even further in the encryption technology and thus not only manages to achieve an even better speed with maximum encryption at the same time. It would probably not be the Proton technicians if they were not always something already very good to improve again;
Proton VPN on the router
Thanks to the use of OpenVPN, the service can also be used directly on many routers. Even though Proton VPN does not offer load balancing, it still runs stably. However, OpenVPN is a resource hog and makes data connections slower than necessary, so other alternatives might be better suited for excessive router use.
The restrictions purely on "OpenVPN" and the individual VPN servers that are not fail-safe unfortunately do not make Proton VPN the best provider for the VPN router.
Operation on VPN client router

Use on routers
✔
Load Balancing
✘
Failure-free operation
✘
Own router application
✔
Compatible with
ASUSGl-iNetDD-WRTTomatoVilfo Router
Proton VPN server locations and data protection
At the beginning of Proton VPN, it was assumed that the provider would only rely on its own servers (hardware). Unfortunately, this has turned out not to be true in recent times. Presumably, under pressure from users to be able to offer more locations and also servers, servers have been rented for operation. At the current date, there are 632 servers in 44 different countries, which are available to the Proton VPN user. Provided he has chosen an appropriate tariff.
Server to Tor Connection (Optional)
A special feature, which is not yet included in the Proton VPN Plus package, is the connection to Tor servers. The data is transferred from the VPN servers directly to the Tor servers and the user saves the use of the Tor browser. Tor and the Onion network continue to be considered one of the best networks for anonymizing users, even among those familiar with the scene. It is therefore a pity that users have to pay extra for this.
Server-Update 2021
The goal of Proton VPN is to enable a free, secure Internet for everyone. To reach as many people as possible around the world, the provider has again added several new servers – 152 in February 2021 alone. Each new server improves the network capacity for new users and optimizes the service for existing users. Another new feature is that DNS queries are now handled directly on the VPN servers, guaranteeing even faster and more secure responses. The goal is that a VPN connection to Proton brings not only maximum security but also comfort. In this sense, we are also curious about the new developments in the service.
Customer support at Proton VPN
Proton VPN's customer service is unfortunately only available in English, which will certainly not please some of the users. But the service has only chosen to be based in Switzerland for legal reasons, the people behind it are mostly based in Lithuania (Vilnius). In the customer area on the website, however, everything is structured clearly and simply, and there are hardly any unanswered questions here, even without perfect English skills. If you know how to help yourself, you can easily find details or more complex settings with an online translation program. Since October 2021, live chat support has also been available for all users, regardless of their tariff.
Customer service

Applications language
English
Customer service
FAQ websiteE-mail
Language in customer service
English
Compare functions
Compared to other VPN services, many of the Proton VPN features are on a good level.
Particularly noteworthy are the VPN-to-TOR connections that become possible with the service. This is an advantage that many darknet users appreciate. The Onion network (darknet) can otherwise only be used with the TOR browser, but ProtonVPN "VPNzuTOR" makes this much more secure and even more anonymous.
However, the speed of the Proton VPN servers is only average, as already mentioned. When we asked the provider, they promised us that they would improve this soon.

Maximum speed tested

VPN service name
Download
224760 kbps
879900 kbps
388990 kbps
361300 kbps
Upload
166090 kbps
898222 kbps
400080 kbps
335444 kbps
Jitter
1 ms
0 ms
2 ms
2 ms
Ping
24 ms
25 ms
19 ms
13 ms
Tested with OpenVPN (UDP) on
11.03.2023
02.09.2023
16.08.2022
02.09.2023
Connection within
Germany
Germany
Germany
Germany
However, we see particular limitations when travelling with ProtonVPN

VPN for travel and abroad

VPN service name
Use in restrictive networks (China, hotels)
✔
✔
✔
✔
Obfusication (masking)
✘
✔
✔
✔
Protection in insecure wifi networks
✘
✔
✔
✔
Shadowsocks or SOCKS5
✘
✔
✔
✘
Reviews of similar VPN Services
Special functions

VPN service name
IPv4
✔
✔
✔
✔
IPv6 (new)
✘
✔
✔
✔
Static IP
✘
✔
✔
✘
Shared IP
✔
✔
✔
✔
Multi-hop VPN
✘
✔
✔
✔
NeuroRouting
✘
✘
✔
✘
Malware filter
✘
✔
✔
✔
Firewall
✘
✔
✔
✔
Tracking Blocker
✘
✔
✔
✔
Obfuscation (mask)
✘
✔
✔
✔
RAM disk (k.HDD)
✘
✔
✔
✔
AlwaysOn Server
✘
✔
✔
✘
Own DNS
✔
✔
✔
✔
Port forwarding
✘
✔
✔
✘
VPN-to-TOR
✔
✘
✔
✔
No log files
✔
✔
✔
✔
Autom. IP change
✘
✘
✔
✘
LoadBalancing
✘
✔
✔
✘
Virtual server
✔
✘
✘
✔
Dedicated server
✔
✔
✔
✔
Own hardware
✘
✔
✔
✔
Own IP addresses
✘
✔
✔
✘
SmartDNS
✘
✔
✘
✔
Own Torrent Server
✔
✔
✔
✔
KillSwitch
✔
✔
✔
✔
News at functions of Proton VPN
Even more private & safer with the new Adblocker (March 2021)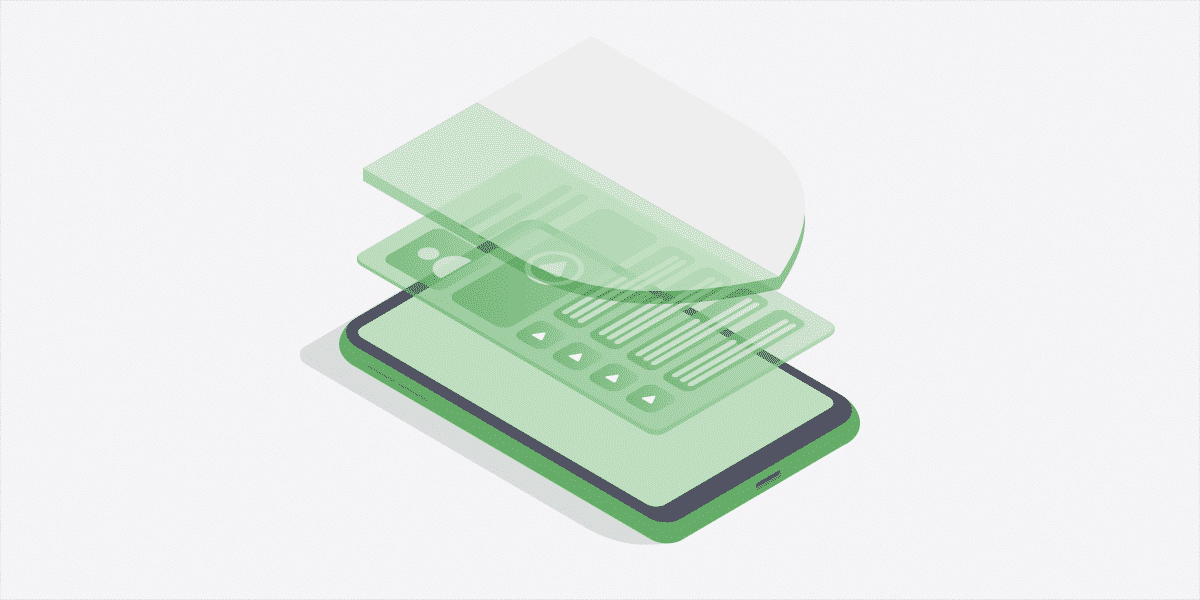 Proton VPN has a proven track record of caring a lot about the security and privacy of its users. Now another feature for this area is added: Proton VPN now offers NetShield to its paying users on its Windows, Mac os, Android and iOS apps. A beta version is available for Linux. NetShield blocks ads, malware and online trackers before they even load. This not only optimizes user security but also improves browsing speed.
How NetShield protects users
The adblocker works with two different levels:
The first one prevents the browser from downloading resources from domains that contain spyware, malware or other malicious software. This protection is enabled by default.
The second level also blocks online trackers and malware.
Use NetShield now
A paid Proton VPN subscription is required to use NetShield. The free version does not support the new feature. To use NetShield right away, you need to download the latest version of your app and enable the feature in the settings.
Higher VPN speeds with the VPN Accelerator(July 2021)
VPN Accelerator improves VPN connection stability and can significantly increase VPN speed in certain situations. This feature is enabled by default, works in all Proton VPN apps, improves performance for all VPN protocols, and is available to all users.
How does VPN Accelerator work?
The capacity of the ProtonVPN network currently exceeds 1 terabit per second (1,000 Gbps). However, capacity is only one element of VPN speed and is often not the limiting factor for VPN performance. The CPU speed of a server is often a limiting factor because many common VPN protocols (including OpenVPN) do not use multithreading.
Proton VPN solves this problem by using multiple OpenVPN processes per server to take full advantage of multi-core processors. However, this alone is also not enough to completely solve the problem. Proton VPN has redesigned OpenVPN to evenly distribute sessions across all running OpenVPN processes, eliminating the possibility of overloading a single thread. Similar techniques are also used for other VPN protocols.
Proton VPN alternatives
Proton VPN did not show top performance in any of the evaluation areas but certainly belongs to the upper midfield of VPN providers from our tests. The following providers are ahead of Proton VPN in all relevant areas and at a lower price. This is why we can recommend them as superior alternatives.

Evaluation
Description
Price
Links
Surfshark VPN is a VPN service that was only founded in 2018 in Vilnius, Lithuania and contributes to the anonymity of users by concealing their IP addresses. We have tested the service regularly since its …

from 2.30 EUR
per month
unlimited simultaneous
Connections possible

Website Review
In our NordVPN review, we go into detail about all the functions of the VPN service and also provide information about the background of the company. NordVPN Test (Update 2023) - No log files, ram disk …

from 3.29 EUR
per month
6 simultaneous
Connections possible

Website Review
OVPN review 2023: The fastest VPN on the market, no logging policy & support for many streaming services OVPN is a very well-known provider in the industry. With the company location (company: OVPN Integritet AB) in …

from 4.22 EUR
per month
7 simultaneous
Connections possible

Website Review
Proton VPN FREE Test 2023 - How secure is the VPN provider? Proton VPN is the VPN provider of the more commonly known ProtonMail service from Proton Technologies AG, based in Switzerland. In our tests, we …

from 4.99 EUR
per month
10 simultaneous
Connections possible

Website Website Review
Erstellt am: 18. July 2022