Surfshark VPN
1,99 e
Positiv
Many features that support streaming and security & usable on almost all devices.
Surfshark can be used on many VPN routers
No limits on the use of multiple units
Dank unseres persönlichen Besuches bei Surfshark konnten wir alle Angaben des Anbieters auch verifizieren.
Negativ
Surfshark is currently still working on native Wireguard support for VPN routers.
Surfshark VPN is a VPN service that was only founded in 2018 in Vilnius, Lithuania and contributes to the anonymity of users by concealing their IP addresses. We have tested the service regularly since its inception.
Surfshark VPN Test (Update 2023) – No log files, unlimited devices and perfect streaming.
Surfshark is well suited for being able to use TV streaming despite geographical barriers abroad. However, the large number of functions of the service makes our test report a little longer than usual.  We were also able to visit the VPN company in person in Vilnius in Lithuania and get an idea of the provider there. We were, therefore, able to verify the information provided by Surfshark itself and can therefore express our trust in the provider.
Our experience with SurfsharkVPN
Security is very important to the provider, which is why most of the functions such as "Multihop VPN" or the "Ram Disk Server" were specially developed and also integrated for this purpose. The goal here is simply not to have any data about the users, which can thus also not be compromised. However, the focus is still on simple handling. In addition to what many providers also offer, there is also the option of using Surfshark directly on Smart TV devices, but a large number of VPN routers are also supported. In addition, you can use Surfshark on as many devices as you like at the same time.

The low price of this VPN service belies the facts a little. We have never tested a VPN provider with such extensive functions and very good speed at such a low price.
| | |
| --- | --- |
| Product name | Surfshark VPN |
| Recommended areas of application | Bypass locksNetflix (EN)Amazon Video (EN)VPN routerUse in ChinaAvoid warningsHigh anonymityStreaming (Copyright)File sharing/TorrentsSecure data transmissionAnonymous communicationFirewall & Protection |
Surfshark Advantages & Disadvantages
Vorteile
A very inexpensive VPN without limits for device use
Bypasses even costly VPN blocks in countries such as China, Turkey and Dubai
All devices, even Smart TVs, can be used with it.
Is a very good VPN connection for use with VPN routers
Extended compatibility for streaming services
Safe from requests for information or warnings
Hassle-free 30 days money back guarantee
Unlimited simultaneous connections
Nachteile
No port forwarding is currently available (but this only affects some users).
Wireguard Native Clients are not currently supported. (However, the company is currently working on this)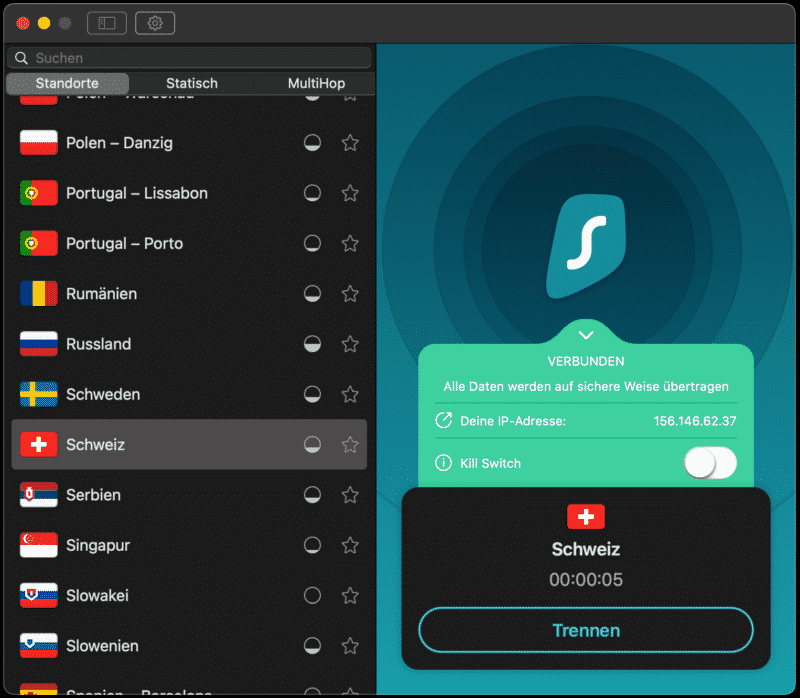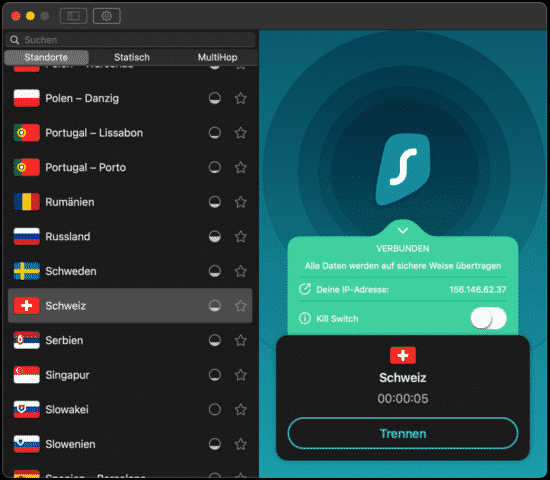 Teste Surfshark einfach selbst: 30 Tage Geld zurück Garantie!
Surfshark VPN: different devices
100% trustworthy

Surfshark VPN is classified as "especially trustworthy". Trust level: "100 per cent"

The provider Surfshark VPN answered all our questions about the background of the service. Only a transparent approach to details about the company, the technology and the service earns the trust of users. Our visit to the company contributed a lot to making the Surfshark test even more comprehensive and detailed.
All answers from Surfshark to our questions: Trust level.
We visited the provider in person in Vilnius, Lithuania, on 28 and 29 September 2021, and were able to communicate freely with all acting persons and departments and verify the answers ourselves.
69 of 69 questions asked about the background of the company and the technology used were answered.
How much does Surfshark cost?
The Surfshark costs are TOP. As one of the few VPN providers, SurfsharkVPN has no restrictions on use, so really none. Every user can use the service with his access data on as many devices as he likes at the same time without any restrictions. This makes it an ideal VPN for smaller but also larger families, who only need to purchase one access. With other VPN companies, there is usually a limit after 5 or 6 devices, which puts the already low price of Surfshark into perspective even further.
Costs / Tariffs

Free use
✘
Tariff (1 Month )
12.95 EUR
Tariff (12 Months )
47.88 EUR (per month 3.99 EUR)
Tariff (26 Months )
59.76 EUR (per month 2.3 EUR)
Number of simultaneous connections per account
unlimited
Test options
Money-back guarantee
The prices apply to all who order the services and do not state that they are in the EU. Those who state that they are in the EU will have to pay the local sales tax in addition, as this is then paid to this country.
The tariffs include:
Unlimited access (time and data transfer)
Unlimited simultaneous connections at the same time
Unlimited speeds over the network
Access to all available server locations from any application
Malware filtering of all network traffic
Advertising filtering of network traffic
Free software and apps for Windows, Mac OSX, Android, Apple iOS app and many guides for routers, game consoles, etc.
30 days money-back guarantee
Try Surfshark for free!
One recommendation we can give is that you can also test the service for free, in that you can easily cancel the VPN service at any time within the first 30 days via the live chat and get back the full amount you paid in advance.
Is there a Surfshark trial version?
With the money-back guarantee, Surfshark also offers a risk-free trial version. This is guaranteed and not a big hassle. This means that you can use Surfshark free of charge for 30 days or test it extensively.
---
Save money with Surfshark
If you use Surfshark, you can save money on an online subscription to streaming services. We have tested many VPN services with SurfsharkVPN and found that the savings quickly make you forget the costs of the tariffs. If you have any additional questions about how you can save even more money with Surfshark, for example when booking flights, please feel free to contact us directly at any time.
Background on the company
Surfshark (The VPN Shark) was founded in 2018 in Vilnius, Lithuania, by Vytautas Kaziukonis (Par Kaz). Since then, the company has experienced significant growth and currently already employs more than 200 people. We visited the Surfshark company's office in person and were able to talk freely with all employees and departments for two days. The VPN provider, therefore, stands for full transparency in person and therefore also has our "trust". The future of Surfshark lies in its developers, who are currently developing additional services such as anti-virus protection that is cheaper but more secure than most other popular VPN services or antivirus solutions on the market.
Like many other VPN companies, Surf shark has its legal domicile in the British Virgin Islands to avoid data retention laws. Billing takes place via a subsidiary in the Netherlands.
VPNTESTER visits Surfshark
Par-Kaz, the founder of Surfshark and Martin (VPNTESTER)

Par-Kaz, the founder of Surfshark and Martin (VPNTESTER)
| | |
| --- | --- |
| Operating site | BV.IcelandNetherlandsLithuania |
| Clearing location | Netherlands |
| Local legislation has an impact on customer protection | ✔ |
| Operation and billing separately | ✔ |
| Server locations | 46 |
| No log files | ✔ |
| Own DNS Server | ✔ |
| Virtual server | ✔ |
| Dedicated server | ✔ |
| RAM-Disk Server | ✔ |
| Hardware owner | ✔ |
| IP addresses owner | ✔ |
Questions from our readers to the CEO of Surfshark
We asked the founder and CEO of Surfshark, Vytautas Kaziukonis, some questions from our readers personally. The video is in the original English language.
The CEO answers the questions that readers have sent us in advance. Therefore, this video also shows that Surfshark particularly cares about its customers and takes them seriously.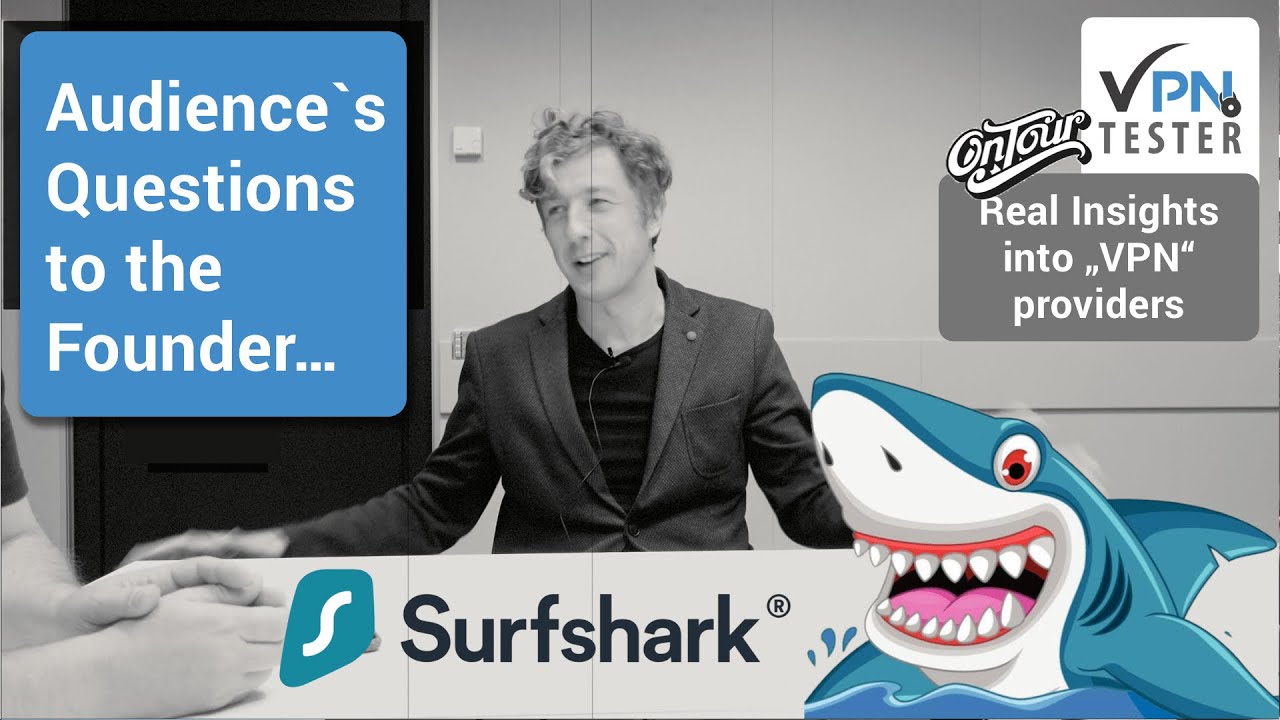 Speed with Surfshark VPN?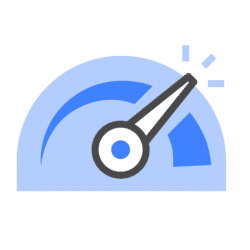 In our regularly conducted tests, we check the transmission speed of VPN services under defined and always identical conditions. Therefore, the Surfshark values we present here are also comparable with other providers. Thanks to the Wireguard protocol used, the service is now also one of the fastest VPN providers on the market and beats more expensive competitors such as ExpressVPN!
Fast VPN protocols – not yet for all devices
Wireguard or Shadowsocks as used VPN protocols is of course required to use the maximum Surfshark performance. These VPN protocols can be selected in Surfshark's applications. For VPN routers, SurfsharkVPN is currently working on enabling this with the native standard Wireguard clients.
Stable high speed via the servers
The speed tests we recorded show that Surfshark VPN does a consistently good job and does provide very high data transfer rates. Surf shark is one of the fastest VPN providers on the market.
Maximum speed tested
Germany | 20.01.2023
Speed tests of other VPN providers
In a direct comparison with other VPN services tested, it quickly becomes apparent in our Surfshark VPN review, that Surfshark offers one of the fastest VPNs on the market despite the very low price. In addition, we have observed over time that SurfsharkVPN is constantly putting more servers into operation to reduce the load on the servers and to be able to continue to provide every user with the maximum bandwidth.
Maximum speed tested

VPN service name
Download
431444 kbps
879900 kbps
361300 kbps
388990 kbps
228733 kbps
Upload
410980 kbps
898222 kbps
335444 kbps
400080 kbps
213870 kbps
Jitter
1 ms
0 ms
2 ms
2 ms
5 ms
Ping
14 ms
25 ms
13 ms
19 ms
28 ms
Tested with OpenVPN (UDP) on
02.09.2023
02.09.2023
02.09.2023
16.08.2022
11.03.2023
Connection within
Germany
Germany
Germany
Germany
Germany
<
Frequently asked questions about Surfshark VPN
Many questions we receive about Surfshark can be summed up in a few points. The following questions will help some quickly find the expected answers about Surfshark.
Where does Surfshark have the VPN servers?
Surfshark has servers in the following 65 countries:
Albania, Austria, Belgium, Bosnia and Herzegovina, Bulgaria, Croatia, Cyprus, Czech Republic, Denmark, Estonia, Finland, France, Germany, Greece, Hungary, Iceland, Ireland, Italy, Latvia, Luxembourg, Moldova, Netherlands, Northern Macedonia, Norway, Poland, Portugal, Romania, Russia, Serbia, Slovakia, Slovenia, Spain, Sweden, Switzerland, Turkey, Ukraine, Great Britain, Argentina, Brazil, Canada, Chile, Colombia, Costa Rica, Mexico, Paraguay, USA, Israel, Nigeria, South Africa, United Arab Emirates, Australia, Azerbaijan, Hong Kong, India, Indonesia, Japan, Kazakhstan, Malaysia, New Zealand, Philippines, Singapore, South Korea, Taiwan, Thailand, Vietnam.
Does Surfshark store log files?
No. The Surfshark servers do not store any logs or log files that can be traced back to the users. The provider does not store any IP addresses and browsing history either.
Is Surfshark trustworthy?
Surfshark is a VPN provider whose team is based in Vilnius, Lithuania, and whose company is officially registered in the British Virgin Islands.  The unusual location is the lack of legislation there, which means that the service does not have to keep any logs on its customers—a widespread practice among VPN providers. We have known the service for 3 years now, have also visited it personally and were able to speak freely with all departments and employees there for a few days and get an idea of the operator.
We, therefore, rate Surf shark as "very trustworthy and serious"!
How many devices can be connected to Surfshark?
Surfshark is one of the few providers that do not have any limitations, not even about the simultaneous use of a user's devices. You can use unlimited simultaneous connections at the same time.
Is it safe to use Surfshark?
That depends on what you call "safe" yourself. But Surfshark reliably protects you from being spied on. Many other built-in features also prevent users from getting viruses or malware when they use Surfshark.
How can I cancel Surfshark?
To cancel the provider, you only need to click on your account in the customer area in the top right-hand corner and you can then view your current subscription and cancel it there.
Money back from Surfshark?
Within the first 30 days of a subscription, you can also contact the provider in the live chat and use the 30 days money back guarantee. The money is refunded within 3 working days.
Wie schnell ist Surfshark?How fast is Surfshark?
Since the provider switched to faster servers and Wireguard, Surfshark has achieved speeds between 380 and 500 MBit/s, making it one of the fastest providers on the market.
Privacy & Data Protection
Privacy and data security are of course main reasons for using Surfshark, which is why we always take a very close look at this category. Of course, various factors are decisive for this, which we also look at in more detail in the rest of the article. Static IP servers that have the same IP address each time you connect.
However, we can summarise briefly:
100% Safe from Exploitation
No logfiles
No stored data on the servers
Secure transmission protocols
Legal location does not oblige the provider to cooperate with authorities
Technical security features abound
Anonymous on the Internet

Changed virtual location
✔
Protection against requests for information
✔
Prevent general monitoring
✔
Prevent targeted surveillance
✔
No log files
✔
Obfusication (masking)
✔
Additional technical Surfshark features that guarantee privacy:
Private DNS: own DNS servers
Almost as important as logfile-free VPN servers are the DNS servers located directly on the servers. This means that DNS queries are requested and processed locally on the server itself and are subject to the same protocol-free conditions as the data transmission itself. We were able to technically verify this circumstance ourselves and can therefore also confirm this.
Multi Hop VPN
With multi hop VPN cascades, data is transmitted via more than one VPN server. The aim and advantage of this are that monitoring a server and all its incoming and outgoing connections no longer provides any information about the users or any correlation to them.
The new Dynamic MultiHop
The new Dynamic MultiHop will give you full connectivity, better security and improved speed. This is because you will be able to create server pairs with the servers that work best for you. The options for your unique server pairs are almost limitless.
Ram Disk Server
The servers are not operated via the conventional hard disks, but within a virtual environment that is operated in the temporary memory of the servers. The advantage of this is that if the server is restarted, or simply if there is a power failure, all data that has ever been used on it is deleted. An assumed legal "seizure" of a server, therefore, does not lead to access to data, for example.
Warrant Canary provides information on authority requests
Via a Surfshark web page that is updated daily, the provider provides information on whether it has received any official requests to date that would compromise the security of users' data. This Surfshark Warrant Canary page is a common way for the provider to communicate these circumstances to users, even in the face of imposed confidentiality obligations.
---
An out-of-court settlement over torrent in the USA (January 2022)
In autumn 2021, VPN Surfshark and several other VPN providers were sued in a US court for allegedly encouraging torrent users to download protected content.
In January 2022, Surfshark reached a settlement with the plaintiffs, which stipulates that the VPN service will prevent torrent sites and torrent use on US servers in the future. However, according to Surfshark, this circumstance does not affect the identity or activities of the users. SurfsharkVPN itself still has no data about these activities of the users and therefore cannot and will not provide information about them. The fact that VPN Surfshark also provides transparent information, in this case, should also be seen as positive.
We continue to assume that torrent users are very safe with Surfshark.  Note: We have published more information about this in our torrent comparison article.
Deloitte confirms Surfshark's no-logging claim
One of the largest auditing firms, Deloitte, has tested Surfshark's no-logging policy and confirmed that Surfshark VPN does not log the actions of its users and adheres to the highest privacy standards.
Deloitte reports a positive result
"Working in an industry that highly relies on trust and transparency, we understand that it takes more than just words to validate our efforts. The positive result from Deloitte's no-logs assurance report provides factual evidence to our users and future customers that Surfshark operates on the highest privacy and quality standards," says Justas Pukys, VPN Product Owner at Surfshark.
How the audit went
Deloitte examined Surfshark's server configuration and deployment process, reviewed the company's privacy policy with the capabilities and actual use of configuration management system roles related to VPN infrastructure, VPN server configuration, API (VPN infrastructure-related Infra micro-service servers), SDN (software-defined network), and conducted interviews with responsible personnel.
The stated policy is in line with reality
"Based on the procedures performed and the evidence obtained, in our opinion, the configuration of IT systems and management of the supporting IT operations is properly prepared, in all material respects, by Surfshark's description of its no-logs policy," the report concludes.
Surfshark VPN promises not to stop there and will continue to conduct various audits to obtain independent verification of its security and privacy measures.
Streaming with Surfshark
Surfshark VPN with Netflix, Amazon Video, Sky, DAZN, Disney+, etc. in the test
Many users see an error message when they want to watch Netflix via a VPN connection. However, this does not currently happen with Surfshark. The service is also constantly working on supporting other streaming services and thus making the geographical blocks ineffective. Ideal conditions to be able to access popular content abroad.
SmartDNS – bypassing geographical blocks with the Smart TV
Surfshark's Smart DNS function can bypass geographical blocks even on devices that would otherwise not allow VPN applications. These include, for example, Smart TV devices from LG or Samsung, but also Apple TV. All you need to do is enter the Smart DNS IP addresses in your device, no further installation is required.
Netflix, Prime Video, DAZN and other streaming services work well and there are no problems with most TV portals of ARD, ZDF, ORF, SRF and so on. However, it is ideal to use zattoo.com for this via Switzerland. The reason for this is the special Swiss rights to broadcast television from abroad. This means that more different live TV channels can be streamed worldwide with Surfshark.
Streaming of TV and video content

Use on home router
✔
Use with KODI
✔
SmartDNS
✔
FireTV App
✔
Avoid warnings
✔
Supported international streaming platforms
Disney+ (US)Hulu (US)Amazon Prime Video (US)Netflix (US)Apple TV (US)Watch ESPN (US)Channel 4 (US)NFL Gamepass (US)MLB.tv (US)abc (US)CBS (US)FOX (US)NBC (US)Showtime (US)FLIX (US)epix (US)HBO Now (US)ITV (UK)Eurosport (UK)Sky (UK)BBC iPlayer (UK)Sky News (UK)Bloomberg (UK)BT Sport (UK)Channel 4 (UK)Sky Go (IT)YouTubeSpotifystarz (US)hustlerTV (US)PenthouseTV (US)PlayboyTV (US)
Surfshark on FireTV or Google Chromecast Android TV devices
SurfsharkVPN can also be used on various streaming devices such as Amazon FireTV, Android TV devices or the Google Chromecast Android TV. There is a very simple installation option and you can use it not only to bypass country locks but also to specify which apps or applications should or should not use VPN. This means that the provider is ideally prepared for this purpose and supports, for example, watching all TV channels in Full HD with the free zattoo app via a Swiss IP address. Very elegant and solved.
---
WarnerMedia launched its video-on-demand platform, HBO Max, in the spring of 2o20 with Warner Media products and many new originals – but only in the USA. Via the VPN, however, this new content from HBO Max can be streamed on any device worldwide.
Of course, the same also applies to many other contents from the USA, UK, Canada and many other countries.
Surfshark HBO Max

Surfshark HBO Max
Download & Torrent with Surfshark
Anyone who downloads files from the internet, whether directly or via torrent, wants to keep their identity secret under all circumstances. Surfshark protects torrent users in this respect with a multi-stage Surfshark's kill switch, i.e. a function that detects interruptions in the VPN and immediately stops the transfer of data that would be unprotected. In addition, Surfshark's servers are of course also available in popular countries such as the Netherlands, Russia and Switzerland because they are free. That's why many torrent users have already chosen SurfsharkVPN as their top torrent VPN, and we can understand why they are constantly giving us positive feedback.
Download and torrent

Torrent use allowed
✔
Own Torrent Server
✔
Avoid warnings
✔
Port forwarding
✘
Use a VPN router
Using Surfshark on the VPN home router
Surfshark is already very well suited for use on routers thanks to LoadBalancing on most sites. Whether you want to use ASUS routers, Gl-iNet or other VPN client routers at home, Surfshark offers very good solutions for all of them and is currently only not yet usable with Wireguard, but the provider has announced that it wants to make "Wireguard" available for native clients (i.e. also with routers) in the first quarter of 2022.
The setup with OpenVPN protocol is very simple.
Operation on VPN client router

Use on routers
✔
Load Balancing
✔
Failure-free operation
✔
Own router application
✔
Compatible with
ASUSGl-iNetDD-WRTTomatoVilfo Router
Applications and apps from Surfshark
In just a few months, the provider has created apps and software for all devices and also very good illustrated instructions for external devices such as routers. This is very remarkable because the quality and handling of the apps have also been significantly simplified in the meantime. The apps offer good to even excellent level of security-related functions. Install Surfshark VPN.
Different platforms and operating systems
Surfshark supports a large number of different operating systems. The applications are designed directly by Surfshark developers and this also guarantees that customer service is fully aware of them, which is why we haven't noticed any bugs or errors in several years of use.
Windows
Mac OS
Apple iOS
Android
FireTV
Android TV
Linux
Browser extensions with encrypted proxies
There are also extensions for Safari, Firefox, Google Chrome and Opera so that you do not have to install the full range of functions on the devices and can carry out quick server changes directly in the browser. Install surfshark VPN!
Handling the apps
The design of the Surfshark apps is very similar on most device types and therefore provides a very good experience when you use the service on different devices.  Additional help and tips available in the apps help to maintain the understanding of handling even for casual users.  The applications are thus really exemplary well designed and easy to use. New versions of the operating systems, such as the new macOS systems with the M1 chipset, are also quickly supported in a targeted manner.
Supported protocols & power consumption
Support for the various available encryption protocols is of course dependent on the platform used. However, since there is an automatic protocol selection, few users should notice this fact. Wireguard, however, has already become established in most applications and is also recommended, especially on mobile devices, as this means that the power consumption of the applications is hardly noticeable. This means that mobile apps are also really well suited for continuous use on smartphones.
Surfshark Android TV
Of course, there is also an app for Android TV or Amazon FireTV devices. You can also use Surfshark directly on many Smart TV devices! If there are no Surfshark apps for the TV, then the SmartDNS function helps, which in turn guarantees that the rest of the SmartTVs can be used with Surfshark.
No VPN provider supports more streaming devices than SurfsharkVPN. Geographical barriers to streaming are finally a thing of the past.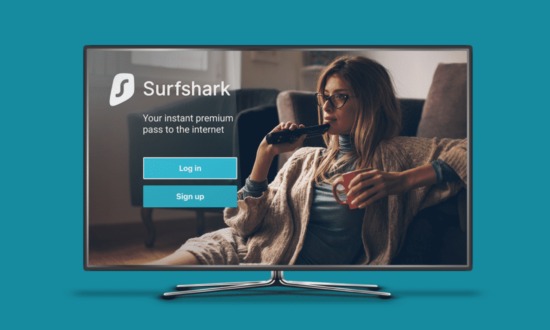 Surfshark FireTV
The implementation of Surfshark for Fire TV sticks has also been particularly successful. The application can be found in the Amazon Appstore and offers almost the same range of functions as the applications for Android. For example, you can also define there that only certain other apps should use the VPN connection and others not. This is ideal because you often use Fire TV with different streaming services and may not want to use Surfshark with each one.
Surfshark SmartTV (with Smart DNS)
Surfshark's SmartDNS function is also very special, as it allows you to use devices on which you cannot install VPN applications. The function is intended to make content that is otherwise blocked by geographical barriers available on the SmartTV device.
Surfshark SmartDNS geht mit allen Geräten wie Samsung TV, LG TV, Apple TV und vielen anderen Streaming Geräten ohne Probleme! Man braucht nicht immer einen VPN Router um geografische Streaming Sperren umgehen zu können!
Online Games with SurfsharkVPN
Surfshark is also convincing when it comes to gaming – both the latency times and the DDoS protection are right and make the gaming experience perfect. A separate application is also available for PlayStation and Xbox.
"Hacking Wings": All about e-game cheaters
Another exciting project for gamers is "Hacking Wings", which Surfshark launched in 2020/2021: Here you can find exciting information on the topic of e-game cheaters – where they come from, how they cheat, in which games etc.
Online Gaming

Low latency
✔
Use on game consoles
PlayStationXBox
DDoS protection
✔
Travel with Surfshark
Stable secure connections
Travelling with Surfshark VPN is recommendable for many reasons. Not only do the mobile apps for iOS and Android have an easy-to-use interface, but they also use the Wireguard protocol, which establishes stable VPN connections even in very restrictive networks. Even in China, Turkey or Dubai, Surf Shark functions almost without restrictions.
Low battery consumption
It is also important to note that the Surfshark apps with Wireguard have a very low power consumption and therefore save the battery life of the devices. You can therefore really use Surfshark continuously while travelling without being affected.
VPN for travel and abroad

Use in restrictive networks (China, hotels)
✔
Obfusication (masking)
✔
Protection in insecure wifi networks
✔
Shadowsocks or SOCKS5
✔
Surfshark functions and technology
Surfshark's range of functions has grown unbelievably since we were able to test the provider for the first time. At present, from our point of view, this is already almost no longer entirely perceptible, the many advanced features have become too extensive and thus almost confusing. However, we will try to briefly present the most important functions in the following:
Android: Manipulate GPS location with Surfshark
Surfshark VPN also allows you to manipulate the detected GPS location on Android devices and thus also change the GPS location. This does not require any changes to the smartphone and is very easy to do. The advantage is that Google or other apps on the devices can no longer find out the actual location of the device, which means that many functions based on location recognition can be fooled and used safely.
TIP: In addition to security, this option can also be used, for example, on "Tinder" or similar dating platforms to receive suggestions or contacts from other regions without having to buy the expensive premium subscription!
Additional and unique Surfshark VPN extra features for your secure connection
Browser Extensions
For most browsers, some extensions can be installed locally without any effort so that the secure proxies of the service can also be used without a conventional installation.
CleanWeb
Surfshark's new "CleanWeb" function filters out "trackers" on websites already at the VPN server. The advantage of this method is also a reduced amount of data on the websites which leads to faster page loading. This significantly reduces the risk of surveillance or tracking by advertising companies.
Surfshark launches a new and improved version of CleanWeb 2.0!
Features:
As well as blocking ads and banners in your browser, the updated ad blocker can also block video ads.
CleanWeb 2.0 has a built-in cookie popup blocker.
You can now use data leak warnings and malware alerts without renewing your Surfshark One subscription to find out which websites have been compromised or infected with any malware.
How can I get the CleanWeb 2.0 update?
This is easy! Here are the steps:
You have to have an active Surfshark subscription.
Upgrade to the Surfshark browser extension, or install it if you do not already have one. (There are now extensions for Chrome, Firefox and Microsoft Edge browsers, all of which have already been upgraded using CleanWeb 2.0.)
Simply log in with the account you created, and you will be automatically redirected to the toolbar of the Surfshark browser extension.
Here you will see four toggles for ad blocker, pop-up blocker, data leakage warning and malware warning with the option to enable and disable. Select your favourites and enable the protection.
Note: You do not need to activate a VPN for CleanWeb 2.0 to work in your browser. The new CleanWeb works separately from the VPN connection and can be used with or without it.
What will happen to my old CleanWeb?
The old CleanWeb will be available to those who use it in the Surfark app, but it will not be updated with the new features.
Whitelister™
Allow certain apps and websites to bypass the VPN. Best suited for mobile banking apps.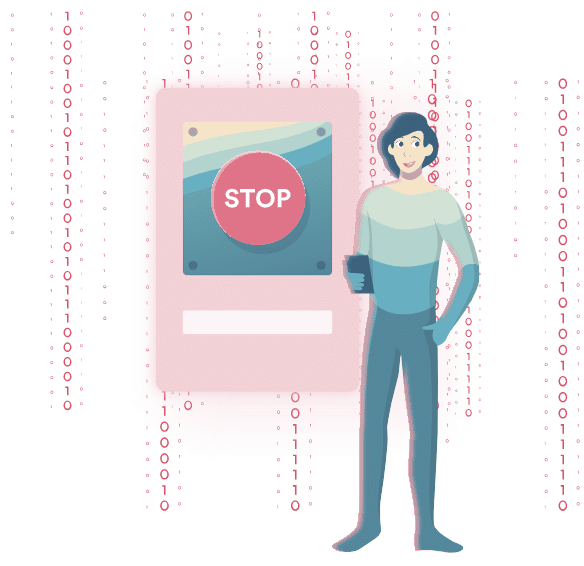 Tarnmodus™
Stealth mode ensures that even your ISP can't tell you're using a VPN. You always stay private.
BlindSearch™
Surfshark Search allows you to search the internet without a search engine being able to track your activity or associate it with a user. With BlindSeacr you gain a good deal of online privacy.
NoBorders™
The internet should be accessible to all. With this mode, Surfshark can be used successfully in restricted areas or restrictive countries.
Kill Switch
The safety net in case of VPN connection loss. If the VPN connection drops, the transmission of all data is blocked and thus no information is released. VPN Kill Switches ensure that your sensitive information is always under protection. There is also a split tunnelling tool.
Surfshark Alert
With this service, which has only recently become available, personal sensitive data can be searched for known publications on the Internet. It also continuously searches for new data leaks that affect personal data and actively informs users about them.
"Surfshark One"
Virus protection and malware scanner directly in one Surfshark application. With the optionally available Surfshark One service, all devices themselves are protected against viruses at an excellent price. The virus scanners used are from Avira and are highly efficient and up-to-date. "Surfshark One" is an optional function that must be ordered separately! By buying it, you get data breach monitoring, an unlimited VPN and privacy-friendly Internet search.
Pause VPN feature
The pause VPN is a new feature that can stop your VPN connection for 2 hours, 30 minutes or 5 minutes.
Special functions

IPv4
✔
IPv6 (new)
✔
Static IP
✘
Shared IP
✔
Multi-hop VPN
✔
NeuroRouting
✘
Malware filter
✔
Firewall
✔
Tracking Blocker
✔
Obfuscation (mask)
✔
RAM disk (k.HDD)
✔
AlwaysOn Server
✔
Own DNS
✔
Port forwarding
✘
VPN-to-TOR
✘
No log files
✔
Autom. IP change
✔
LoadBalancing
✔
Virtual server
✔
Dedicated server
✔
Own hardware
✔
Own IP addresses
✔
SmartDNS
✔
Own Torrent Server
✔
KillSwitch
✔
Customer support Surfshark VPN
Customer service is of course very important even if everything is simple and done in different languages.
Customer service gives direct feedback to other departments
Among other things, this is so that problems are also communicated to the service department quite quickly via service requests. Customer service is therefore not only important for solving problems for individual users but is crucial for the service quality of the entire service.
100% own staff / 24 hours a day
Surfshark VPN has also understood this and therefore offers its customer service, the employees sit directly at Surfshark's office and can therefore also communicate with all other departments quickly and over short distances. Therefore, solutions to problems are usually found faster than users notice.
Customer service

Applications language
EnglishGermanSpanishRussianFrenchSwedishItalianDutch
Customer service
E-mailLive chatFAQ website
Language in customer service
GermanEnglishFrenchRussianSwedishSpanish
Alternatives to Surf shark VPN
Although there are many providers on the market, it is not so easy to find a comparable service. Alternatives should be on par with Surfshark in terms of price and features. However, we would describe the following VPN providers as viable alternatives to Surfshark, even though they offer a slightly different range of functions:
OVPN
OVPN Logo Trust-Level
NordVPN
NordVPN Logo Trust-Level
The provider, which also has offices at the same location in Lithuania, is the best-known VPN service on the market. NordVPN also offers some extra features, but they are not included and cost extra.
The disadvantages compared to Surfshark are:
Higher price
A limited number of simultaneously connected devices
No GPS Spoofing
hide.me VPN
Hide.me VPN Logo Trust-Level
The provider with "German founders" also offers quite good support for streaming abroad in addition to simple applications. There are no major advantages compared to Surfshark.
The disadvantages compared to Surfshark are:
Higher price
A limited number of simultaneously connected devices
No GPS Spoofing
Erstellt am: 5. July 2022