Trust.Zone
1,77 u
Positiv
Trusted VPN provider through our Trust Level Certification
3 days free use without payment details!
P2P/Torrent is allowed
Very good value service
Wireguard VPN (Native) Support!
Negativ
No streaming options for Netflix, Disney+ and similar services
There is no 24-hour support
Trust.Zone VPN is a low-cost VPN provider headquartered in Seychelles. The VPN service offers VPN clients for various devices such as Windows, macOS, Android, and iOS but also some Linux distributions. In addition, you can test the service for 3 days for free without having to provide payment information. We have tested the service.
My opinion about Trust Zone VPN
The VPN service is not as well-known as other providers who secure the attention of users with a lot of advertising, but it has existed for many years and has a corresponding fan community. Users probably use Trust Zone VPN mainly because they were able to "test the service for free for 3 days" and were then also convinced by the speed and the possibilities.
Trust.Zone apps offer everything that can be expected from VPN services and have no weaknesses. The only thing we find lacking is support for premium streaming services. However, there is limited support for streaming platforms – Zone -nfx, dedicated servers (for a fee) or on request from technical support. However, those who want to use the VPN service for torrents or downloads will get sufficient speed.
These factors are therefore naturally included in our evaluation of our test. Trust Zone VPN is therefore one of the little-known but thoroughly respectable VPN services on the market, which has absolutely earned a chance from users.
| | |
| --- | --- |
| Product name | Trust.Zone |
| Recommended areas of application | Anonymous communicationVPN routerAvoid warningsHigh anonymityStreaming (Copyright)Bypass locksFile sharing/TorrentsSecure data transmissionFirewall & Protection |
---
Trust.Zone Test – risk-free
If you want to test TrustZoneVPN, you can do so immediately and without risk. You can try out the provider for a whole 3 days without giving any payment data, a valid email address is sufficient for this.
---
The company behind TrustZone VPN
Not much is known about the background of Trust Zone VPN. However, according to information on the website, the company is located in Seychelles: "Unit 117, Orion Mall, Palm Street, P.O.. Box 828, Victoria, Mahe, Seychelles". The people behind TrustZone VPN respond relatively quickly to enquiries, but can only be reached by email.
| | |
| --- | --- |
| Operating site | Seychelles |
| Clearing location | Seychelles |
| Local legislation has an impact on customer protection | ✔ |
| Operation and billing separately | ✘ |
| Server locations | 34 |
| No log files | ✔ |
| Own DNS Server | ✔ |
| Virtual server | ✔ |
| Dedicated server | ✔ |
| RAM-Disk Server | ✔ |
| Hardware owner | ✔ |
| IP addresses owner | ✘ |
---
How much does Trust Zone VPN cost?
The VPN service has really fair and inexpensive rates. You can use the VPN service for little money and there are actually no commitments or subscriptions that oblige you to do anything beyond that.
You get an account with Trust-Zone:
Unlimited speed on all available VPN servers.
Unlimited data volume and no time limits
5 devices can be used at the same time at the maximum rate
Translated with www.DeepL.com/Translator (free version)
Costs / Tariffs

Free use
✘
Tariff (1 Month )
8.88 USD
Tariff (12 Months )
39.95 USD (per month 3.33 USD)
Tariff (28 Months )
54.87 USD (per month 1.96 USD)
Tariff (60 Months )
99 USD (per month 1.65 USD)
Number of simultaneous connections per account
5
Test options
Free tariff availableLimited free trial time (Without payment)
Current offers from Trust Zone
Trust Zone's current offers and coupons can be found here.
Trust.Zone VPN is celebrating its 10th anniversary and has prepared an exclusive deal for its users: a 5-year plan is available until 2 May 2022 for only 99 euros or 1.65 euros per month. To do this, you have to enter the promo code 5YEARS in the Coupon field during Step 3 "Confirm your Order", click on "Apply" and you will have the 5-year subscription with an 82% discount.
There's also an exclusive discount just for our readers! So, with the coupon code VPNTESTER – promo code for 2 years – price 1,77 Euro, and also VPNTESTER3Y – promo code for 3 years – price 1,66 or 1,77 (depending on the season).
We update this data continuously in this test report.
Compared to other VPN providers, it is noticeable that the price for only 1 month is also really attractive. $6.99 is currently only about 5 Euros! This is really exceptionally good for a PrePaid tariff WITHOUT a commitment.
Guarantee after purchase
In addition, there is a 30-day money-back guarantee for customers. Users who therefore order the service for the first time for a fee can also cancel the VPN service again within this period and receive a full refund of the amount paid. This has long been available with many VPN services, but TrustZone also offers this in addition to the trial option via the free trial for 3 days.
Payment methods at Trust.Zone VPN
At TrustZone you can also pay in many different ways. Allegedly, it is also possible to pay with cash on request. We have not tried this out, but it sounds plausible to us. In general, we think that anonymity is less important when paying, as long as the VPN service is trustworthy. TrustZone VPN has so far given us no reason to doubt this. Trust Zone now accepts various cryptocurrencies: Bitcoin, Ethereum, USDT, Verge, Cloackcoin and others. If you choose one of the cryptocurrencies, there is a 10% discount, and this discount is combined with other discounts.
Trust.Zone now accepts more cryptocurrencies! Almost all Stablecoin – usdt, maker dao, usdc and so on.
---
The speed with Trust Zone VPN
Trust Zone speeds are in the medium range and you can also see that the servers have a high load, which users also notice clearly at times. This means that in some cases the servers have too few free resources. Therefore, we do not recommend using the VPN service on network devices such as VPN routers, but with the apps on Windows or macOS, this circumstance does not matter. We have been regularly measuring the speed of Trust Zone VPN for more than 3 years, and it is striking that the values have hardly changed over the entire test period.
Maximum speed tested
Germany | 25.12.2022
---
Apps & Applications from Trust Zone VPN
Trust Zone apps are certainly among the most beautiful apps and applications on the market. In addition, for some devices, only installation methods using free VPN clients or the clients built into the operating systems can be used.
There are dedicated TrustZone apps for iOS, Android, and Windows and extremely detailed instructions that really surprised us. To make it as simple as possible, the user-specific access data are already displayed in the instructions, even on images. It could hardly be simpler.
Applications and instructions in English
Basically, even if English is not your first language, you can simply follow the illustrated descriptions and in a few minutes you will have Trust.Zone up and running on almost all devices.
The Windows app supports several languages, but the Android and iOS apps do not support all languages.
| | |
| --- | --- |
| Available protocols | L2TP/IPSecPPTPOpenVPN (UDP)OpenVPN (TCP)Multi-hop VPNIKEv2SOCKS5WireGuard |
| Own applications/apps | LinuxKODI AddOnFireTVOpenWRTWindowsMac OSXApple iOSAndroidTomatoDD-WRT |
| KillSwitch function | ✔ |
| Applications language | EnglishGermanSpanishRussianFrench |
---
Privacy with Trust Zone VPN
The service fulfils this requirement and is therefore very popular with many torrent users. However, Trust Zone sometimes uses rented servers, so the company does not use 100% of its own hardware or IP addresses. Of course, these are not good prerequisites and it is also important to pay attention to the choice of location and the local legislation that applies there.
Additional security through different access data
What is a bit tedious is that you get different user names and passwords for each device you want to use. But this also has a huge advantage. Because this means that there is no need for a central user administration and the users are therefore even better protected. Therefore, we see this rather cumbersome process as a very big advantage for the anonymity of the users, and that is how it was intended.
Log files
Trust.Zone does not keep logs, there are no logs that store IP addresses. Even third-party servers cannot indirectly track users. The system can only determine how many active sessions a particular licence has at any given time. This counter resides temporarily in RAM and is not recorded or stored anywhere. The company also has Warrant Canary: https://trust.zone/post/whats-warrant-canary-of-trustzone-vpn
Anonymous on the Internet

Changed virtual location
✔
Protection against requests for information
✔
Prevent general monitoring
✔
Prevent targeted surveillance
✘
No log files
✔
Obfusication (masking)
✘
---
Streaming with Trust Zone VPN
Streaming of TV and video content

Use on home router
✔
Use with KODI
✔
SmartDNS
✘
FireTV App
✔
Avoid warnings
✔
Supported international streaming platforms
Disney+ (US)Hulu (US)Amazon Prime Video (US)Netflix (US)Apple TV (US)Watch ESPN (US)Channel 4 (US)NFL Gamepass (US)MLB.tv (US)abc (US)CBS (US)FOX (US)Showtime (US)FLIX (US)HBO Now (US)ITV (UK)Sky News (UK)Bloomberg (UK)YouTubeSpotifystarz (US)hustlerTV (US)PenthouseTV (US)PlayboyTV (US)
Alternative VPN providers for circumventing geographical blocking for films and series
---
Download & Torrent with TrustZone VPN
The VPN for torrent and file sharing, Trust Zone, has done a lot more than for other applications, which is why the service can be found in the good midfield in this area. The KillSwitch functions of the applications work so far and the servers offered are also relatively good to use for torrent.
Torrent users also appreciate the fact that the servers in the Netherlands are quite fast. Many VPN services already exclude P2P support due to various legal regulations in some countries, but this is still not an issue with Trust Zone VPN, which is why the VPN provider is often recommended in this scene.
Download and torrent

Torrent use allowed
✔
Own Torrent Server
✘
Avoid warnings
✔
Port forwarding
✔
---
Trust.Zone VPN on the router
Trust Zone should not necessarily be used on VPN client routers. Although there is support for external devices and some instructions for this, in practice it has been shown that the overloaded servers always cause an enormous effort to establish connections with VPN routers.
Operation on VPN client router

Use on routers
✔
Load Balancing
✘
Failure-free operation
✘
Own router application
✔
Compatible with
Gl-iNetDD-WRTTomato
---
Trust Zone Technology
The service offers a large number of available servers at what appears to be a very good price/performance ratio. In total, 174 servers in 34 different countries are available to users. The advantage of this provider is that you can use and test it for 3 days without providing payment data for 1GB.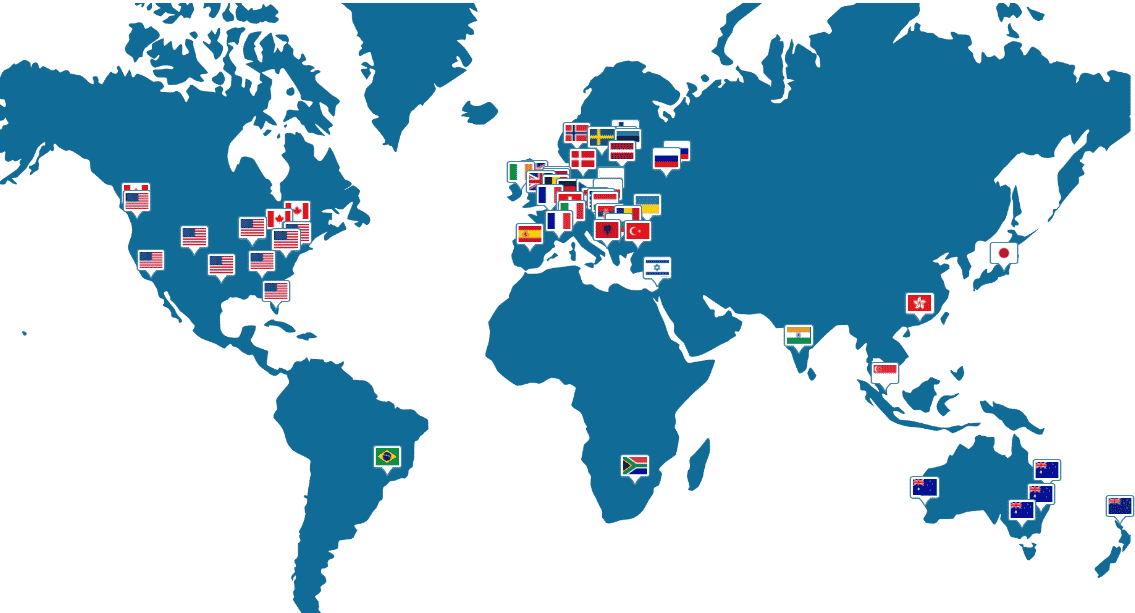 VPN Server
There are dedicated servers in several countries. Currently, users can buy personal dedicated IP addresses in Australia, Canada, Estonia, France, Germany, Poland, Slovakia, the USA and the UK.
---
Trust.Zone VPN for Online Gaming
The latency of the service is just sufficient for online gaming, there is no special support for online gamers. There are no dedicated apps for gaming consoles, but you can still install Trust.Zone on such consoles! There are instructions for Playstation, XBOX, Firestick.
DDOS protection can now be ordered on the pricing page.
Online Gaming

Low latency
✔
Use on game consoles
✘
DDoS protection
✘
---
Trust.Zone VPN on the move
The developers have made sure that the app does not drain the battery too much, and working on Wi-Fi networks is no problem either.
Wireguard is now also available! However, the service does not work in China.
VPN for travel and abroad

Use in restrictive networks (China, hotels)
✔
Obfusication (masking)
✘
Protection in insecure wifi networks
✔
Shadowsocks or SOCKS5
✔
---
Customer service at Trust Zone VPN
The customer service gives the impression of being quickly reachable, but you can also wait 1 day for answers, which tend to be automated and not very individually executed. The preferred language of customer service is English.
The only customer service available is via the email form on the provider's website.
Customer service

Applications language
EnglishGermanSpanishRussianFrench
Customer service
FAQ websiteE-mail
Language in customer service
GermanEnglishFrenchRussianSpanish
---
Frequently asked questions about Trust.Zone VPN
How much does Trust.Zone VPN cost?
Trust.Zone VPN, like many VPN services, has ongoing yet somewhat varied offers for customers. However, the service is usually offered for around € 1,77 per month with our exclusive promo codes. If you book the service for a very short period of time (1 month), it is a little more expensive at around € 8 euros.
Does Trust-Zone VPN store log files?
Trust.Zone does not keep any logs, no logs of IP address storage or anything like that. However, the system can determine how many active sessions a particular licence has at any given time. However, this circumstance does not necessarily pose a problem for user security. According to its own information, data has never been passed on to third parties.
---
Functional overview
The functions of the VPN service can be presented quite clearly, there are few surprises or innovations to report here. Standard VPN server with OpenVPN andIEKv2 VPN protocol, two own apps and instructions for using the service on different devices. In addition, standard functions such as KillSwitch in the own apps.
Special functions

IPv4
✔
IPv6 (new)
✘
Static IP
✔
Shared IP
✔
Multi-hop VPN
✔
NeuroRouting
✘
Malware filter
✘
Firewall
✘
Tracking Blocker
✘
Obfuscation (mask)
✘
RAM disk (k.HDD)
✔
AlwaysOn Server
✘
Own DNS
✔
Port forwarding
✔
VPN-to-TOR
✘
No log files
✔
Autom. IP change
✘
LoadBalancing
✘
Virtual server
✔
Dedicated server
✔
Own hardware
✔
Own IP addresses
✘
SmartDNS
✘
Own Torrent Server
✘
KillSwitch
✔
---
Test free of charge
You can also test Trust Zone for 3 days free of charge!
In order to be able to test the service sufficiently, it is possible to test the service for a maximum of 3 days and a maximum of 1GB data volume. No payment data or other personal data will be requested.
Erstellt am: 14. July 2022