Cheap VPNs that are worth your MONEY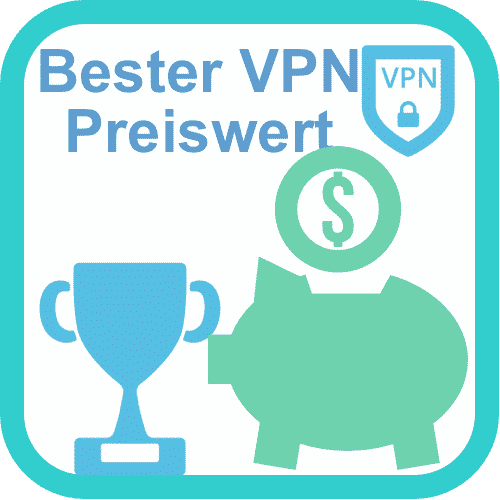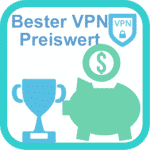 Sure, who doesn't want to save money when buying a VPN provider and look for cheap VPN accordingly? Free VPN services often have immense limitations and are usually not used for streaming/video or file sharing. For just a few euros, you get a fully-fledged, even over-complete service that is unlimited and available on all devices.
VPN with the best price-performance ratio (Cheap VPN)
Anyone who spends 30 euros or more on internet access at home should also consider whether the protection of their privacy does not justify the purchase of a VPN service for the whole family. This can be done with little effort and easily for everyone with an additional router for every existing Internet access. It doesn't have to cost a lot, there are also inexpensive VPN providers that have something to offer.
The cheapest VPN providers!
We have compared the cheapest VPN services and cheap VPN providers below. However, you should also read our test reports on these cheap VPNs so that you can find the right one for you. In many cases, you can also test the provider risk-free in advance, for example with a "money-back guarantee", so pay attention to this.
Provider
Evaluation
Description
Price
Links
AtlasVPN Review 2023 - Cheapest VPN service on the market and still secure? The provider Atlas VPN is a very new service on the market. The service was founded in January 2020 and will certainly continue …

from 1.61 EUR
per month
unlimited simultaneous
Connections possible

Website Review
Cyber Ghost VPN Review (2023). Better streaming abroad, faster servers and new offers. CyberGhost VPN is a Romanian VPN provider that belongs to the KAPE Technologies company. The technical implementation is carried out by the company …

from 2.11 EUR
per month
7 simultaneous
Connections possible

Website Review
Surfshark VPN is a VPN service that was only founded in 2018 in Vilnius, Lithuania and contributes to the anonymity of users by concealing their IP addresses. We have tested the service regularly since its …

from 2.30 EUR
per month
unlimited simultaneous
Connections possible

Website Review
Trust.Zone VPN is a low-cost VPN provider headquartered in Seychelles. The VPN service offers VPN clients for various devices such as Windows, macOS, Android, and iOS but also some Linux distributions. In addition, you can …

from 1.85 USD
per month
5 simultaneous
Connections possible

Website Website Review
In our NordVPN review, we go into detail about all the functions of the VPN service and also provide information about the background of the company. NordVPN Test (Update 2023) - No log files, ram disk …

from 3.29 EUR
per month
6 simultaneous
Connections possible

Website Review
Ivacy VPN Test Ivacy VPN is unknown to many readers in Germany, although the obvious services of this provider are extremely good. The whole thing at a price of fewer than 3 euros per month also …

from 1 USD
per month
10 simultaneous
Connections possible

Website Review
VPN.AC is a Romanian VPN service that promises a really acceptable price and VPN servers in the most important countries. VPN.ac Review Update 2023 - Even faster and native Wireguard support now for many VPN routers It …

from 3.75 USD
per month
6 simultaneous
Connections possible

Website Review
---
Watch out for contractual obligations (subscription traps)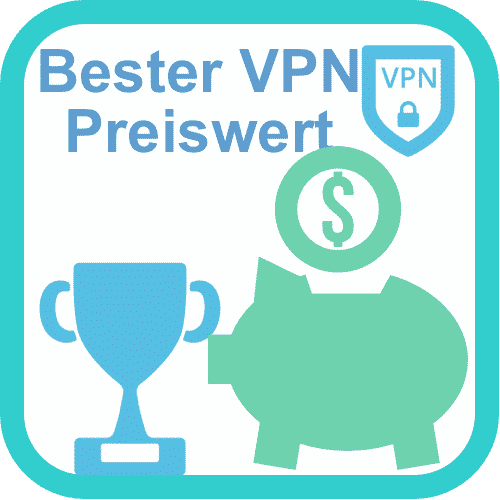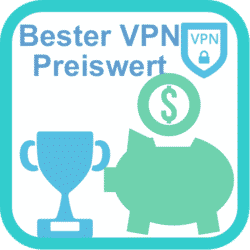 Cheap VPN providers often do not have any contractual obligations but are usually always "pre-paid" services, i.e. you pay in advance for a period of use and have no contractual obligations to continue using the service after this period has expired. But the longer you pay in advance, the cheaper it usually becomes.
"VPN LifeTime" providers are extinct
The LifeTime providers of the past few years have all died and stopped offering cheap VPNs. This is the result of trying to attract customers at any price and then no longer being able to bear the high and increased costs. That's why it's best to stay away from LifeTime offers!  These are usually not cheap VPN providers. You can only operate a VPN service satisfactorily if you can invest the resources for data consumption and ongoing updates. This cannot be achieved financially with one-off payments. Therefore, a VPN service costs something for each month of use – even a cheap VPN.
It is dubious and our experience shows us that LifeTime VPN providers never perform or exist permanently. Therefore, these offers are usually only made in order to make money with an already dying VPN service.

Question:
Would you accept an offer from a restaurant to be provided with food for life in exchange for a one-time payment in the amount of 300 euros?

What will the quality of this offer/food be like if you agree to it? You have the same thing with VPN providers who also have ongoing costs due to new servers etc. They also save on the quality of the service and are therefore not recommendable.