vpn.ac
3.75 u
Positiv
VPN providers with Wireguard Native support
Very fast connections and stable servers
No log files and many security features
Multi-hop VPN cascades available
Customer service responds extremely quickly via their own ticket system
Negativ
Only available in English
VPN.AC is a Romanian VPN service that promises a really acceptable price and VPN servers in the most important countries.
VPN.ac Review Update 2023 – Even faster and native Wireguard support now for many VPN routers
It is very easy to use and the servers are usually only very lightly loaded, which enables good speeds. Ok, the operation is of course also an issue here, because the more functions the service has received, the more extensive the handling also becomes, but the guys at VPN.ac also do a good job here. However, technology enthusiasts will be overjoyed with it in any case. The network is therefore available to every user at 100% speed. In general, the VPN provider leaves a respectable impression on us.
| | |
| --- | --- |
| Product name | vpn.ac |
| Recommended areas of application | Anonymous communicationVPN routerAvoid warningsHigh anonymityStreaming (Copyright)Bypass locksFile sharing/TorrentsSecure data transmissionFirewall & Protection |
Our conclusion on VPN.ac
VPN.ac is a VPN service that is dedicated to security. We are also impressed by the variety of protocols and servers that the service now provides. We hadn't expected this since we got to know the service a few years ago.

VPN.ac also makes a really secure impression. We also had a few conversations with the technicians and they are actually very competent. Privacy and anonymity of the customers is really important to the provider, even if it is located in Romania, you can really rely on it for streaming applications or torrent/filesharing. Warning letters are definitely something you will only know from "hearsay".
The company behind VPN.ac
The company behind the VPN service is in Romania. The technology and customer service are also provided from there. That is why the service is mainly provided in English. However, the customer service answers individually and very competently.
Anyone worried about the data they entrust to the company should be reassured. Because the service and this was also made credible to us, does not store any of the user's activities. You don't use your user name and password to connect to the servers, so there is no connection between the customer data and the data of the users that you can bring together. So the company can only pass on the data it has, and that is not usable or compromising for the users, so to speak.
| | |
| --- | --- |
| Operating site | Romania |
| Clearing location | |
| Local legislation has an impact on customer protection | ✔ |
| Server locations | 24 |
| No log files | ✔ |
| Own DNS Server | ✔ |
| Virtual server | ✘ |
| Dedicated server | ✔ |
| RAM-Disk Server | ✔ |
| Hardware owner | ✔ |
| IP addresses owner | ✘ |
What does VPN.ac cost?
VPN.ac has a fairly simple pricing structure. You can pay for the service for 1 month or longer in advance. It is prepaid so no subscription is necessary. You can have up to 6 devices connected to the service in parallel. However, we have found out that this is also possible with 6 devices per-protocol used, i.e. OpenVPN, IPsec and Wireguard at the same time, due to the non-existent log files. A lifehack of VPN.ac.
Costs / Tariffs

Free use
✘
Tariff (1 Month )
9 USD
Tariff (3 Months )
24 USD (per month 8 USD)
Tariff (12 Months )
58 USD (per month 4.83 USD)
Tariff (24 Months )
90 USD (per month 3.75 USD)
Number of simultaneous connections per account
6
Test options
Money-back guaranteeDiscounted trial period (special price for limited time)
The trial version of VPN.ac for 2€
You can also test VPN.ac for one week. There is a separate tariff of 2 euros. When testing, you only have 3 parallel connections available, compared to the 6 parallel connections in the normal tariff. But this should be enough for everyone. We recommend buying a month's subscription and using the 30-day money-back guarantee if you need it. But anyone who wants to try out the service at a reasonable price is certainly well served.
Apps of VPN.ac
VPN.ac now has its applications for the most important devices such as Windows, macOS, Android and Apple iOS. The software doesn't look as great as many other VPNs, but it's just # practical; design alone doesn't help anyone.
One advantage, even if the application software is in English throughout, is that there are also instruction videos directly from VPN.ac. This should enable you to use the service even if you are not familiar with the English language. However, one must also note that there are VPN providers where the software is simpler and also in a more understandable language. Therefore, we must assume some knowledge of English for this in any case. Further instructions can be found directly on the provider's website.
| | |
| --- | --- |
| Available protocols | L2TP/IPSecOpenVPN (UDP)OpenVPN (TCP)Multi-hop VPNSSL/ProxyIKEv2WireGuard |
| Own applications/apps | AndroidOpera extensionFireTVOpenWRTASUSWRTOpenVPN UDPWindowsMac OSXApple iOSChrome extensionFirefox extensionLinuxTomatoDD-WRTOther OS/Integration |
| KillSwitch function | ✔ |
| Applications language | English |
VPN.ac doesn`t use any trackers and uses only minor and absolutely necessary permissions in the apps. Absolutely exemplary.
Browser extensions for bypassing geo-blocks
for Chrome, Firefox and Opera
It is also possible to use 32 different proxy locations with it, which means that you can select them directly from browser extensions for Firefox, Chrome and Opera and thus also make streaming usable via an anonymous location, for example, or even bypass geo-blocks with it without installing any software. We are usually a little cautious when recommending proxy services, as proxies can also pose a threat to data integrity. However, if you only want to use this service to circumvent geo-blocks, you will certainly not have any problems.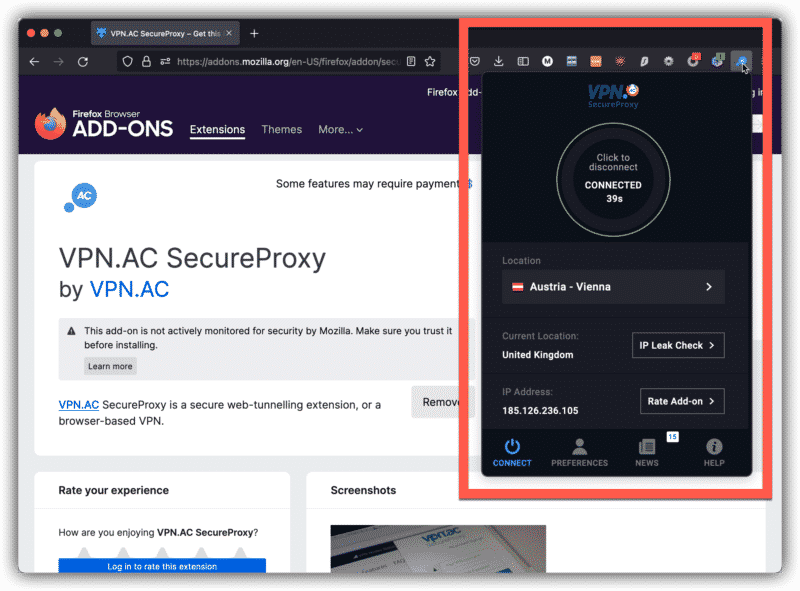 Wireguard "Native"
Wireguard is also offered as a standard. You can create a configuration at any time and also delete it again. This configuration can then be used in every Wireguard VPN client. This is ideal for VPN routers and other devices with Wireguard.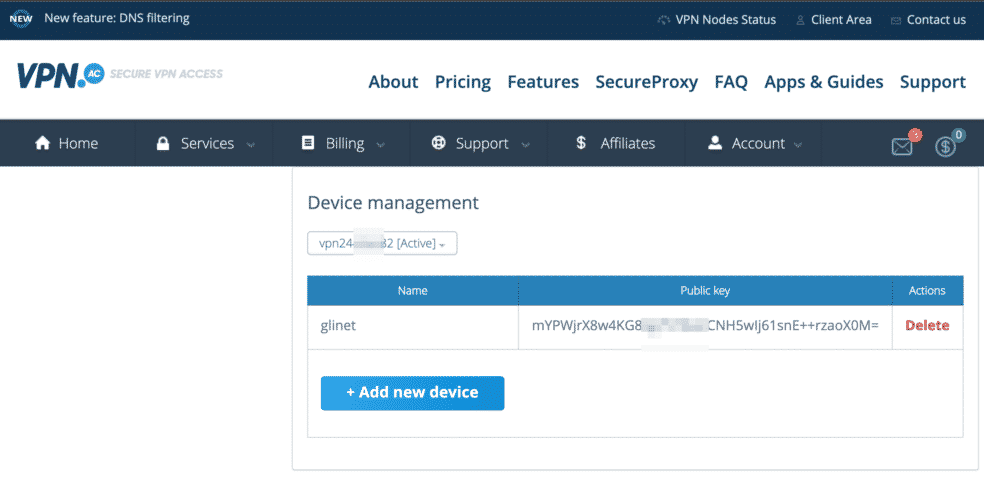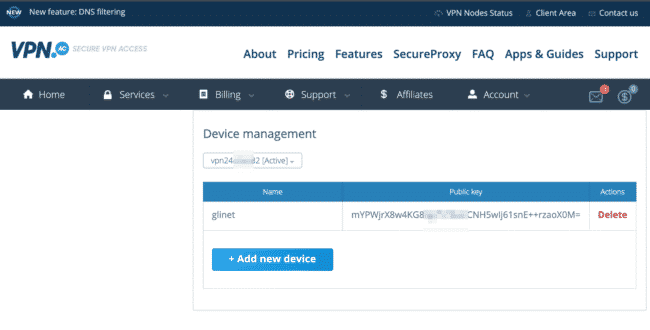 Speed with VPN.ac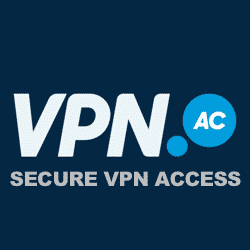 Due to the low utilisation of all servers, the provider always promises the maximum bandwidth and this was also verified in the test. The data transmissions, even between distant locations, are excellent. This is also because each server is connected to at least two different internet providers, which means that the data packets usually always find a fast route, even over long distances.
Super fast Servers!
Great speeds!
Of course, it pays off that only dedicated and well-equipped VPN servers perform their service at the 21 VPN locations. In addition, they have low utilisation!
The speeds with the proxy servers via the browser extensions are well suited for streaming (10MBit/s maximum) but are of course not suitable for excessive downloading. For this, it is better to use the conventional VPN variants.
Maximum speed tested
Germany | 31.12.2022
Privacy with VPN.ac
VPN.ac makes great efforts to use continuously the best technical solutions for encryption and data security. This includes that the service already supports the very latest and not yet widely used protocols with up to 4096-bit encryption. In addition, all user-relevant technical data is only stored in the temporary memories of the VPN servers and is therefore not readable by authorities or hackers. The entire VPN server landscape is fully mutually secured with two-way authentication and should also be impossible for secret services to crack.
In addition, the provider also enables multi-hop, i.e. VPN cascades, even if the selection is currently still limited, this is nevertheless a plus for protection against targeted persecution.
Anonymous on the Internet

Changed virtual location
✔
Protection against requests for information
✔
Prevent general monitoring
✔
Prevent targeted surveillance
✔
No log files
✔
Obfusication (masking)
✘
Streaming with VPN.ac
Of course, with VPN.ac it is also possible to bypass geographical blocks for various streaming services. We have tested many streaming services such as Netflix, DAZN, Amazon Prime Video and some others with this provider. Our experiences are mixed because many international services work without problems, but not all German versions can be used. This should be emphasised once again, as many people may use VPN.ac on their VPN routers at home and may experience unpleasant surprises.
Streamen is the browser super easy
However, what is very simple and will appeal to many travellers is that you can also stream via the easy-to-install browser extensions. This does not even require an installation in the operating system of the device and the secure proxies used here can also bypass VPN blocks in hotels quite easily.
Streaming of TV and video content

Use on home router
✔
Use with KODI
✘
SmartDNS
✘
FireTV App
✔
Avoid warnings
✔
Supported international streaming platforms
Disney+ (US)Hulu (US)Netflix (US)Apple TV (US)Watch ESPN (US)Channel 4 (US)NFL Gamepass (US)MLB.tv (US)CBS (US)FOX (US)NBC (US)Showtime (US)FLIX (US)epix (US)HBO Now (US)ITV (UK)Sky (UK)Sky News (UK)Bloomberg (UK)BT Sport (UK)Channel 4 (UK)Sky Go (IT)YouTubeSpotifystarz (US)hustlerTV (US)PenthouseTV (US)PlayboyTV (US)
Download & Torrent with VPN.ac
Download & Torrenting are permitted on all servers! However, it is not recommended to perform a download with the provider's service. The speeds are very slow. The kill switch function prevents the IP address from being scrambled due to interruptions in the Internet connection.
With Wireguard and Multihop, however, very fast solutions are also available. Torrenting is therefore undoubtedly one of the areas of application for which VPN.ac can be highly recommended.
Download and torrent

Torrent use allowed
✔
Own Torrent Server
✘
Avoid warnings
✔
Port forwarding
✘
VPN Router with VPN.ac
It is possible to use this VPN provider on a router. The VPN is compatible with DD-WRT and Tomato and also has a router application. This makes it easier to protect multiple devices at the same time.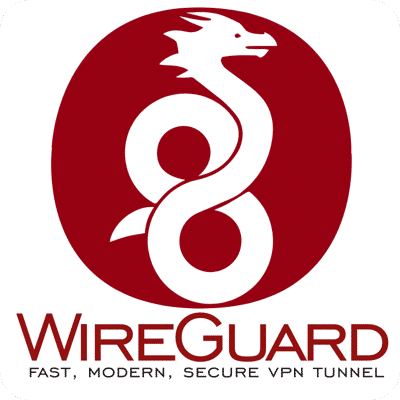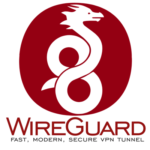 Wireguard VPN ProtokollWhat we love is the native Wireguard support of the VPN service for VPN routers. This allows many devices to use it with almost unlimited speed. Ingenious.
Operation on VPN client router

Use on routers
✔
Load Balancing
✔
Failure-free operation
✔
Own router application
✔
Compatible with
ASUSGl-iNetDD-WRTTomatoVilfo Router
How to use VPN.ac with Gl-iNet Router
VPN.ac can be used very easily with VPN routers via Wireguard. Only a few steps are necessary, which I will explain in the following video.
In the following video, we show how easy it is to install VPN.ac on a VPN router with Wireguard. It takes less than 5 minutes and the service can then be used with all devices in the network. So no matter how many devices will be using this VPN router, it will only be a single VPN connection to VPN.ac servers.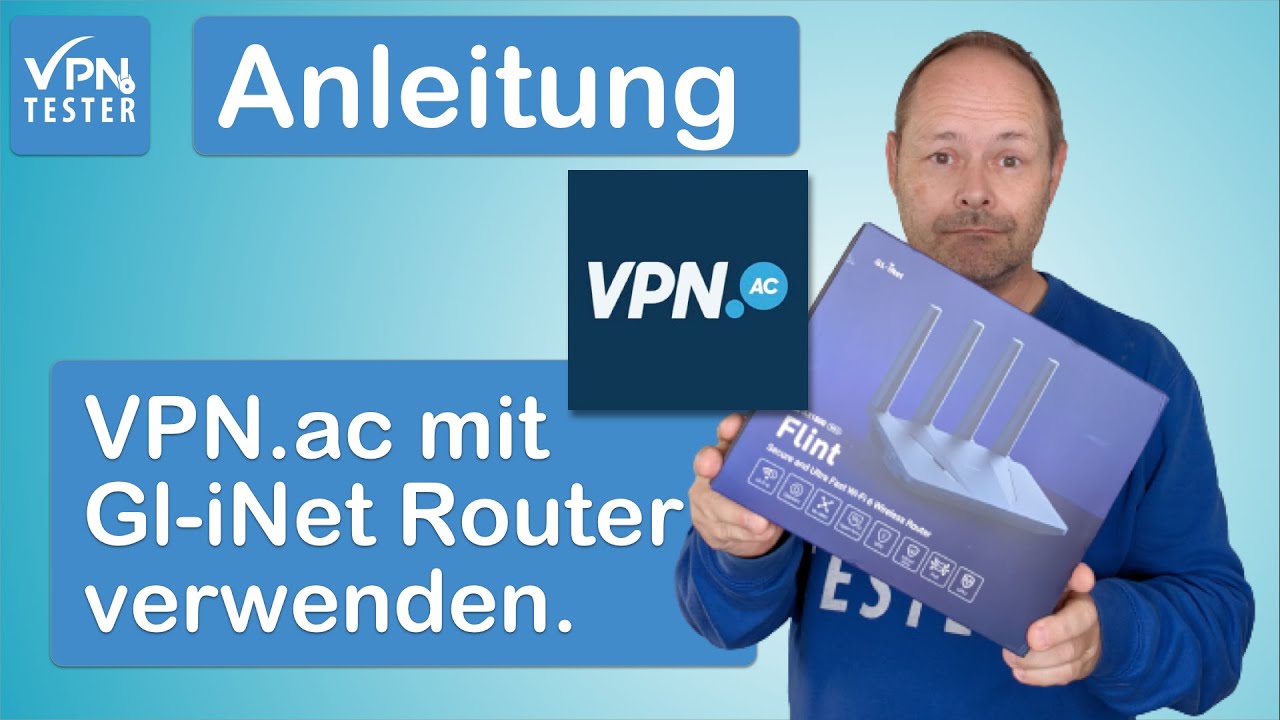 Online-Gaming
VPN.ac for online games is an interesting application. With Wireguard via various VPN routers, this is quite easy on game consoles that will then have neither double-nat nor other problems with it. The low latency times are of course a little longer than without a VPN, but they are within limits and we were able to test some good online games over it without problems.
Online Gaming

Low latency
✔
Use on game consoles
✘
DDoS protection
✔
Travelling with VPN.ac
The VPN.ac applications are quite easy to install and require few resources. This app is battery-friendly, which means you can also use this service for travelling. The protocol selection makes it easier to circumvent geographical barriers and you can also establish stable and fast connections in restrictive environments.
Streaming bypassing geographical barriers is also possible and those who cannot install applications on the device can simply use the browser extensions of the VPN service.
VPN.ac has surprised us very positively and is a good travel companion.
VPN for travel and abroad

Use in restrictive networks (China, hotels)
✘
Obfusication (masking)
✘
Protection in insecure wifi networks
✘
Shadowsocks or SOCKS5
✘
VPN.ac customer service
There is no live chat but the tickets you send to VPN.ac's customer service in the customer area almost feel like it. We tried to contact the provider several times and received individual and very quick answers. The ticket system has the advantage that you have all requests arranged in one portal.
Customer service

Applications language
English
Customer service
FAQ websiteE-mail
Language in customer service
English
Functions in detail
The provider offers multi-hop connections, which are of course very convenient and secure. VPN.ac also has a few more features but compared to other providers, it is not quite up there.
Special functions

IPv4
✔
IPv6 (new)
✔
Static IP
✘
Shared IP
✔
Multi-hop VPN
✔
NeuroRouting
✘
Malware filter
✔
Firewall
✔
Tracking Blocker
✔
Obfuscation (mask)
✘
RAM disk (k.HDD)
✔
AlwaysOn Server
✔
Own DNS
✔
Port forwarding
✘
VPN-to-TOR
✘
No log files
✔
Autom. IP change
✘
LoadBalancing
✔
Virtual server
✘
Dedicated server
✔
Own hardware
✔
Own IP addresses
✘
SmartDNS
✘
Own Torrent Server
✘
KillSwitch
✔
Frequently asked questions about VPN.ac
Where is the company located?
This is a Romanian service.
How many devices can be connected to one user account?
With just one account, you can connect and protect up to 6 devices at the same time.
Does VPN.ac store log files?
No, the provider VPN.ac definitely does not have any log files and does not monitor the activities of the users.
---
Other VPN services for file sharing and streaming
Erstellt am: 6. July 2022