If you are looking for free VPNs, our research will certainly help you. We not only list the best free VPN services but also offer you many details and comparison options. This will help you find the best FREE VPN for your personal needs. We'll keep this article updated, so keep checking back for the latest information on free VPN services.
Best free VPN – Overview 2023
Best free VPN – the 2023 overview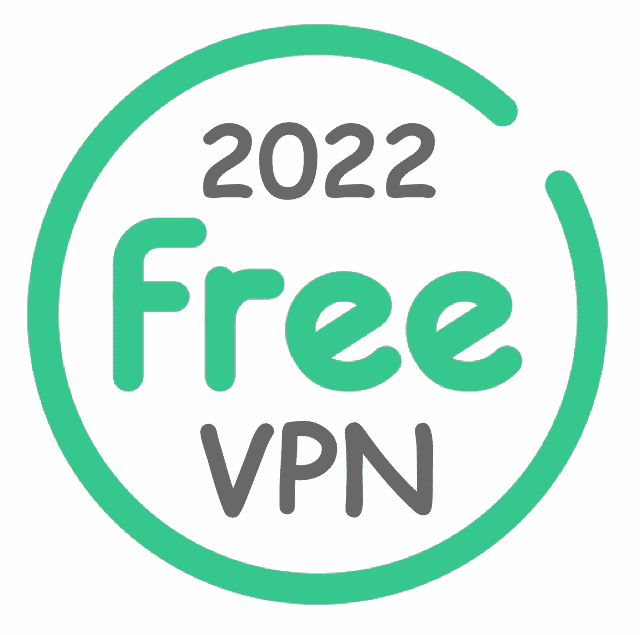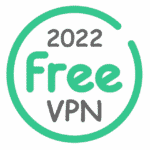 On this page, you'll find our pick of the best free VPN options available to download today. We've assessed the capabilities of the best free VPNs to see which ones will keep your online activity anonymous without you having to spend any money. Well-known VPN services like ProtonVPN often offer the option to use their service for free too, but in some cases, smaller VPN services are simply the better choice when it comes to speed or even data security. Our free VPN services list gives you all the answers.
Free VPN servers are not always recommended
But if free VPNs are so convenient, why do various recent surveys show that less than half of users prefer a free VPN to a paid service? It's because free VPNs have their limitations and you should be aware of that because they can significantly limit your VPN's capabilities or even become a significant security risk for you! However, the free versions of well-known VPN providers often have more to offer than you think.
List of free VPN Services
Atlas VPN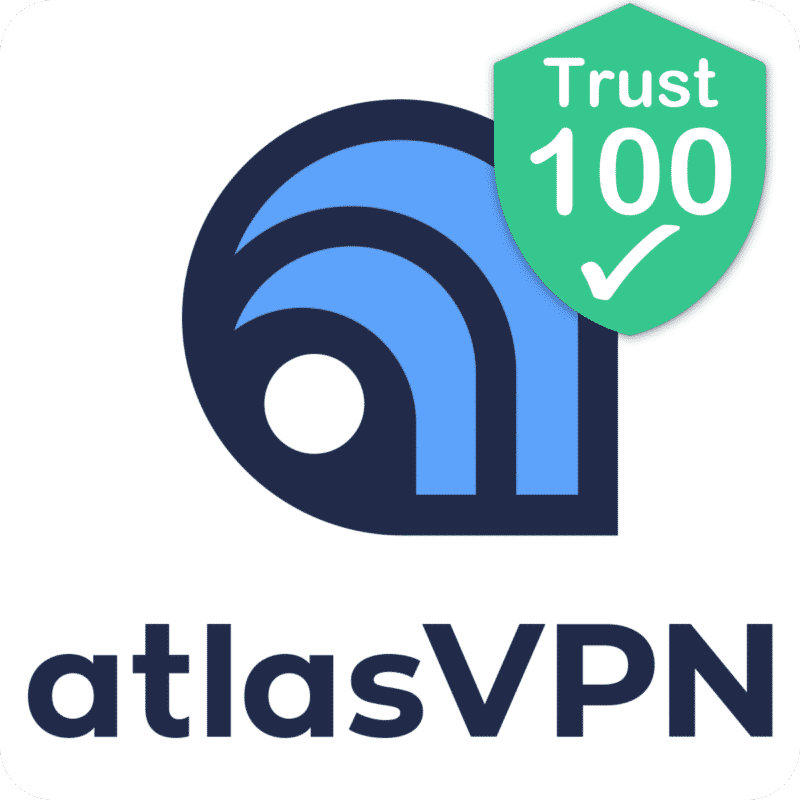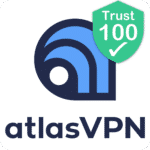 Permanently free of charge
Available for Windows, Android, MacOSX, Android TV and iOS
3 different locations are available
Very high user satisfaction.
Server in 3 countries
Super speed
No logging of activities
No annoying notifications
10 GB
10 GB per month
Download immediately for free:
---
FREEVPN from VPNTESTER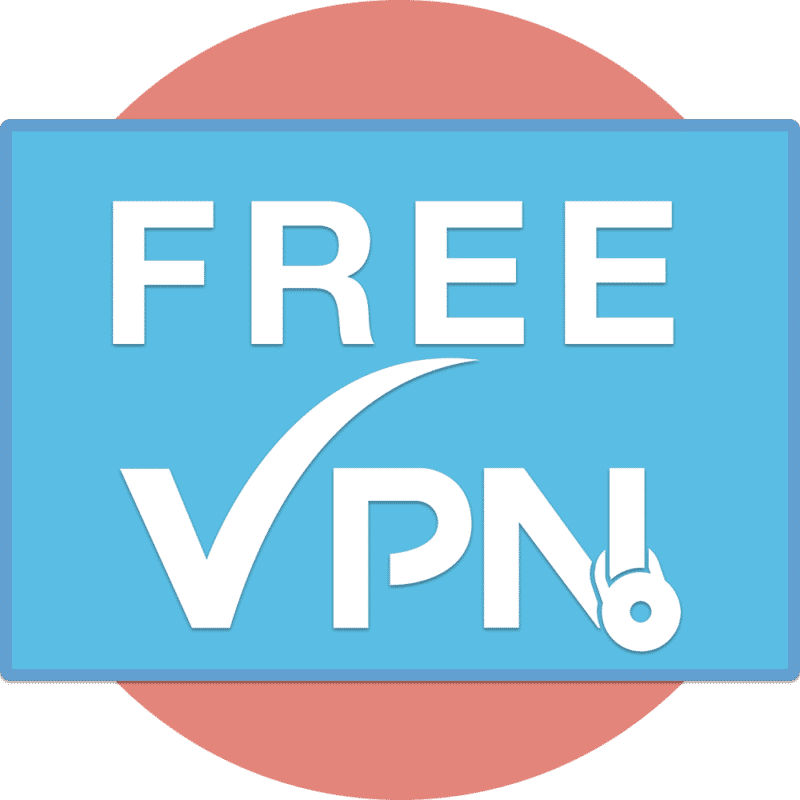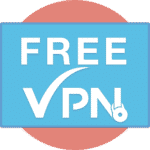 Permanently free
Available for Windows, Android, MacOSX, Apple iOS, Linux, and ChromeOS in the languages: English, Russian, Ukrainian, German
8 different locations to choose from
Italy, Milan
USA, New York
Germany, Frankfurt
Netherlands, Amsterdam
Russia, Moscow
Russia, St. Petersburg
Ukraine, Kiev
Great Britain, London
Unlimited data transfer
P2P/Torrent is possible
Very high speeds possible up to 1 GBit/s
No logging of activities
No log files
No advertising
Reliable even in restrictive networks like corporate networks, hotels, China, Turkey etc.
A Telegram account + a subscription to our Telegram channel are the only requirements
---
ProtonVPN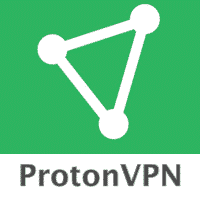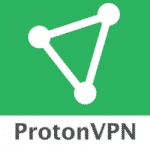 Permanently free VPN service
Available for Windows, Android, MacOSX and iOS
3 different locations are available
Server in 3 countries
P2P is possible
Medium speed
No logging of activities
No data limits
No advertising
Provider from Switzerland
Unlimited data usage
Download immediately for free:
---
hide.me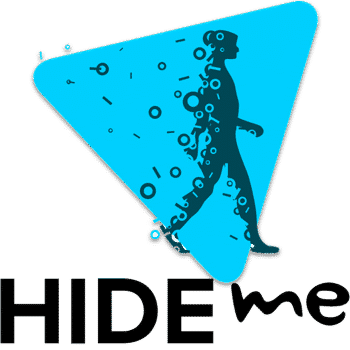 Permanently free of charge
Available for Windows, Android, MacOSX, iOS
5 different servers available
Germany
USA
Netherlands
etc.
More than 5 locations
Torrent/downloads are possible.
Fastest provider with free usage time
No speed limits, but not the fastest VPN
Usable on all devices (Windows, macOS, Android, FireTV)
Provider from Malaysia
10 GB data limit per month
No speed limit
Permanently free of charge:
(No data necessary)
---
Permanently free of charge
Available for Windows, Android, MacOSX and iOS
12 different locations available
Very high user satisfaction.
Fastest FREE VPN in the test!
Server in12 countries
P2P is possible
Very good speed
No logging of activities
No advertising
Provider from Switzerland
10 GB per month
Download immediately for free:
---
Shellfire VPN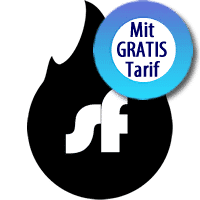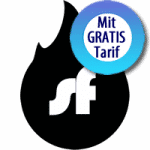 Permanently free VPN tariff
Available for Windows, Android, MacOSX
2 different servers available
Completely unlimited data access
Limitation in speed (max. 1024kb/s)
Choice of servers in 2 countries
Provider from Germany
Unlimited data usage
Download immediately for free:
---
Trust.Zone VPN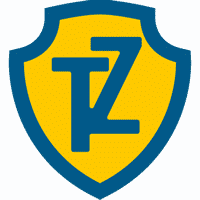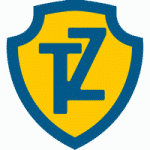 Use free for 3 days
Available for Windows, Android, MacOSX and iOS as well as on routers + Wireguard Native.
All locations are available!
Server available at many locations
P2P is possible
No logging of activities
No advertising
3 days free, no payment details required!
No automatic renewal
Provider from Seychelles
Download immediately for free:
---
Windscribe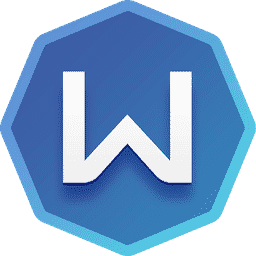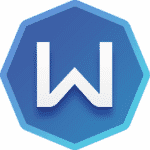 Permanently free of charge
Available for browsers Chrome, Firefox, Opera
8 available server locations:
USA
Canada
UK
Hong Kong
France
Germany
Luxembourg
Netherlands
Free tariff includes 20GB data volume per month and is ONLY available via the browser extensions.
No Torrent/P2P is possible!
Provider feom Canada
20GB data per month
only via the browser extensions
Download immediately for free:
---
TOR Browser


Permanently free to use
Tor Browser for Windows & MacOSX, Orbot App for Android.
Unlimited
But locations (IPs) are not freely selectable!
TOR is a collaborative project for the anonymous use of websites on the Internet.
Due to the technical structure, higher speeds are unfortunately not possible.
Streaming is therefore only possible to a limited extent. File sharing/downloads are not possible
Provider from the USA
Unlimitierte Datennutzung
Realistische Geschwindigkeit
max 3-5 MBit/sec
Download immediately for free:
---
[/wc_row]
Premium tariff-free for one month – free tariff available thereafter!
Advantages of the Hideme VPN Premium tariff:
All available servers worldwide to choose from
All streaming servers to bypass geographical blocks for Netflix, Amazon Prime, ServusTV and many others
No data limit
Unlimited speed
No log files
Use with all Hide.me VPN apps for Windows, Linux, macOS, Android, Apple iOS, FireTV, VPN routers with OpenVPN client
Free to use – one month
No payment details required
No automatic renewal
No premium tariff restrictions
No advertising
Risk-free
Afterwards, the free tariff can still be used!
Find the best free VPN for you!
You may also be familiar with the saying: "If you pay nothing for a service, you are probably the product yourself."
Of course, this also applies to a free VPN. The providers don't just offer you these services for fun. In any case, the free VPNs receive your data, and what they do with it is usually out of your control.
Important questions for choosing a free VPN
How often will you use the VPN service?
Why do you want to use a VPN? For privacy? streaming? torrent? other?
On which devices will you use the service?
Especially if only free VPNs are an option for you: How much data volume per month will you transfer?
How much is "security" actually worth to you? Or do you not care at all?
Which server locations should the service have?
Which streaming services do you want to use the service with?
On which devices or as a browser extension should the service work?
Do you want to use a FREE version to start with and perhaps decide on a Premium version later?
What is the importance of security-relevant things such as a kill switch function?
Find the most secure VPN
Once you have shortlisted one or more suitable services, you should also think about how you can ensure that you don't fall victim to fraud. We have also published an article on various criteria that contribute to security with VPNs, which can help you to find out your requirements yourself.
Damit es einfacher ist Unterschiede zu erkennen, haben wir die VPN Services in vier verschiedenen Kategorien eingeteilt.
Die Kategorien reichen von "normalem Schutz" bis zum "maximalen Schutz" den man durch den Service erreichen möchte. Dabei kann man diese Kategorien als aufbauend bezeichnen, dass alle Anbieter die in einer höheren Kategorie vorhanden sind auch die niedrigeren Kategorien mit abdecken.
Aber dennoch ist nicht jeder VPN auch für Jeden geeignet.
Es gibt zahlreiche andere Merkmale die entscheidend sein können. Zum Beispiel: Vorhandene Apps? Einsatz auf speziellen Geräten wie Routern möglich? Sprachausführung des Services? und vieles andere…
VPN free of charge: recommendations for safe use:
If you want to be permanently anonymous for free, we recommend using our own FREE VPN service. (The service is donation-funded and supported by international experts).
If you need more speed or comfort, you will not get around a paid VPN service. (Bandwidth, technology and customer service cost money).
Avoid dubious bait-and-switch offers (even if they have such great websites) that promise anonymity and speed. They can also say that it is permanent and completely free. These are often deliberate traps. These providers use your data. They can probably use your activities for fraudulent activities.
Always think about why they are offering a free service. What is their interest or advantage? Beware of data abuse and rip-offs and think twice before installing a new programme on your device. Many free programmes contain Trojans or collect your data.
Watch out for fraudulent apps and providers who want to lure users with free offers. In many cases, free VPNs are used to steal user data and passwords when you use them. You often only notice this months later and do not suspect that this happened via the "free VPN app" in the app store.
Frequently asked questions about free VPN
Do I need data security and privacy protection?
What if everyone knew all your secrets? Your preferences and also what you do when? Do you also share all this with unpopular neighbours? Do you think that you can still travel to the USA unchallenged after possibly critical "Facebook messages about the USA"?
There is a whole range of free VPN services, but these usually also have limits, i.e. data volume, location or speed restrictions. VPN services use the servers of the operators; the more users a server has, the slower it becomes, which is why you can rarely use a free VPN quickly.
Are free/FREE VPNs secure?
Yes/No. There are clear indications that many free VPN services monitor users or engage in criminal data manipulation. If the business model behind the free VPN is not clear, or the service has not published complete information about the company and contact details, it is better not to use it.
In most countries, VPNs (including free VPNs) are generally legal – but there are some exceptions and grey areas, e.g. when it comes to torrenting or streaming.
Any FREE VPN for streaming?
On the one hand, free VPN offers are usually not fast enough and, on the other hand, the IP addresses of the FREE VPN services are blocked by the TV media libraries and video portals such as Netflix, DAZN or Amazon Prime Video due to the high number of users.
Free VPN with server in Switzerland?
No free VPN currently offers a server in Switzerland. Free VPN offers usually have enormous data volumes to process, this data volume is simply too expensive for servers in Switzerland that can be used free of charge.
Can you stream Netflix with a free VPN?
No, this does not normally work. Since free services usually have thousands of users using the same server and its IP, they are quickly recognised as VPNs and blocked by Netflix. Generally, only a few VPN services can be unblocked there.
Can you stream Amazon Prime Video with a free VPN?
No, this is usually not possible. Since free offers usually have thousands of users using the same server and its IP, they are quickly recognised as VPNs and blocked by Amazon Prime Video. Generally, only a few VPN services can avoid being blocked there.
How do FREE VPNs finance themselves?
Most people think that FREE VPN offers are financed through advertising. But this is not true. Most of the time, these are offered as bait for premium providers or to collect data from users. Unfortunately, there are many VPN offers and free VPN apps that collect user data and then sell it to third parties on the internet. (Surfing behaviour, user names to accounts, passwords, etc.)
Was ist besser FREE VPN oder ein FREE Proxy?
Proxies are a great danger because all data transmitted from the device can be intercepted, manipulated and stored with them. Therefore, even the login data of, for example, mail accounts on a smartphone and all passwords can easily be collected with it. Therefore, proxies are a big problem and should NOT be used in any case.
How can I use NordVPN for free?
Not at all. There are thousands of hacked NordVPN accounts and the user data is relatively easy to find on the internet. But there is no legal way to use NordVPN for free, as it is a service. Anyone who promises this is dubious. Our NordVPN review can be found here.
How can I use Cyber Ghost VPN for free?
Not at all. There are thousands of hacked NordVPN accounts and the user data is relatively easy to find on the internet. But there is no legal way to use CyberGhost VPN for free, as it is a service and not software that can be copied at will. Anyone who promises this is unserious.
Can I get problems if I use a FREE VPN?
Some dangers can occur when using a FREE VPN. These include dubious providers on the market who steal user data and also modified software that can then act as a Trojan on your device. You, therefore, have to be very careful not to become a victim of a "FREE VPN service".
If you constantly exchange data, messages, etc. during the day, can you still do without it? How much do you spend on a mobile phone or a fast computer?
Most people spend at least 35 euros or much more per month for fast internet access on their mobile phones and at home. Data protection also costs something.
Is a proxy just as secure?
No. Proxies are the biggest danger for users on the internet at the moment, as independent studies prove!
A proxy service can be used to view all the users' data, including passwords and bank details etc. However, users think that these connections are encrypted! Anyone who does not trust the provider 101% should always refrain from using a proxy service!
---
Check the VPN for leaks
If you use a VPN, your data will be transferred to the VPN server via an encrypted connection; externally, you will use a new virtual location. This is considered by experts to be a safe method of anonymising people who use the internet. However, some problems can occur. Data that can be used to infer one's own identity is "leaked", i.e. published, but unintentionally.
We have created some leak tests that you can carry out directly and online here to check the VPN provider of your choice:
With these leak tests, you can check the essential security requirements of the VPN service. However, you should also bear in mind that this can behave differently on different devices. Therefore, if possible, repeat the tests separately on each device.
You can also find more useful tools in our "Tools" category in the menu of our page. If you have any questions, you can of course contact us directly at any time.
---
VPN free of charge with noticeable limitations
Limited data volume, limited speed and forced disconnections after time are some of the disadvantages that can occur with free VPNs. Moreover, they can never be used "truly anonymously". Free VPNs rarely meet all the users' expectations.
Free VPNs do not protect against spying
Every provider of free VPN stores your actual IP address and other identification features of your PC. This happens to be able to transmit this data in the event of requests from the authorities.
Free VPN services are therefore not suitable for streaming, and file sharing (torrent). Furthermore, they are not the right choice for things that require an increased degree of "anonymity". Don't let the providers' great advertising slogans put any risk on you!
Pay particular attention to deliberate traps set by dubious providers or websites. They tempt you to quickly install any free application.
It has been proven that carelessly installing applications on your own devices is unsafe. As a result, you get infections with malware, viruses and Trojans. Deleting the application will not help you in these cases. Not only can your device be permanently damaged, but it can also be misused for criminal purposes.
So always BEWARE when loading software or apps on your devices! Even if the websites appear to be reputable! Free of charge is not automatically safe!
Therefore, please be careful and check the seriousness of the providers several times. Do not trust "bought test reports"! Try to find out how the service is financed. If you are unsure, ask us … we are happy to help you in our live chat.
Not every VPN is suitable for every requirement!
VPN services differ considerably, especially when it comes to protecting the identity of the user. It is a fact that it is important first to be clear about one's requirements. Then you have to determine the functions you need. But we have made it easier for our readers: The right VPN for your needs!
Free VPN services are only suitable for streaming to a limited extent!
Netflix, SkyGo or Amazon Prime Video, DAZN etc. cannot be used with free services. If you are interested in using Netflix, Amazon Video, Sky or other video platforms with a free VPN service, then read our article about it. Only a few VPNs can generally be used to access video portals from abroad. Unfortunately, free VPNs are not suitable for this.
Free VPN services
You must be aware that a VPN service always has ongoing costs associated with running its servers. The more users that use a service, the slower the users will be able to use the individual VPN servers, or the operator will then have to provide additional server locations with additional running costs. This drives up the cost of the free service very quickly as the number of users grows!
Example: Imagine that you share your internet access with thousands of others at the same time, of course, it will be significantly slower for each individual.
Therefore, it is hardly credible that a service will provide unlimited capacity without vested interests. The consequence is that most FREE VPN offers are intended for users to use for testing. However, since you will also have negative experiences (slow, overloaded servers), quality providers usually do not offer free tariffs or limit them to a limited amount of data or speed to still be able to keep the service quality high throughout the network.
---
Some unchangeable factors influence the speed of use.
"Number of users per server X amount of data generated = necessary bandwidth".
We have described these effects in our article: "Differences in the speed of VPN services". This shows that it is enormously cost-intensive for VPN providers to be able to guarantee the speed for every user.
Free VPN service providers are therefore always significantly slower than paid services! Since the simplified rule for VPN services is: the more users > the slower. (And free services attract users almost magnetically!).
It is simply impossible for a provider that has hundreds of thousands of free users to reach the corresponding capacities that are necessary so that everyone can also use the full speed.
---
LifeTime VPN providers are mostly rip-offs!
"LifeTime VPN" providers advertise that you pay a fixed amount. Then you can use the service for a lifetime. But this is more than dubious. We have discovered some providers hacking VPN servers for this purpose. So they use illegal computers. These offers are mostly only available for a short time. The providers are interested in offering a service in a short time. This allows them to generate a lot of revenue quickly. Don't be distracted by professional web presences or great customer reviews! That's why we see the vast majority of LifeTime providers as "rip-off artists"! Data security is neglected as well as customer service.
Free proxy servers
Es ist daher eine sehr große Gefahr, die von Gratis-Proxies ausgeht. Wenn man dem Anbieter des proxy-Dienstes nicht zu 101% vertrauen kann, dann sollte man diesen niemals verwenden!
To hack the unsuspecting users of these proxy services (administrators of the proxy servers can easily intercept or manipulate even HTTPS secured transmissions. A large number of fraud cases are precisely due to this method on the Internet.
The hackers use these proxy services, which are installed on the victims' computers. Then they set criminal acts themselves and disguise their own identity with it.
It is therefore a very great danger that comes from free proxies. If you cannot trust the provider of the proxy service 101%, then you should never use it!