Mullvad VPN
5 e
Positiv
Easy handling and tariffs without commitment
Port forwarding for torrent
Some new dedicated servers were put into operation
No contract commitment and no termination necessary
Negativ
No own apps or applications one has to fall back on standard clients
Relatively low equipment and rather expensive service in the long run
Mullvad VPN – test 2023 and our experience
Mullvad VPN from Sweden imposes superlatives on itself, maximum security is the promise to the customers. Unfortunately, one can also see that Mullvad's technology is hardly ready for these exaggerations. But if you look at the hardware equipment and especially the rather simple apps and applications, the service can be placed in the lower midfield.
| | |
| --- | --- |
| Product name | Mullvad VPN |
| Recommended areas of application | Bypass locksNetflix (EN)VPN routerAvoid warningsFile sharing/TorrentsSecure data transmissionAnonymous communicationFirewall & Protection |
Note: With Mullvad VPN, you only need to provide very little data to gain access. Of course, it is always better if the provider does not ask for more data than necessary. However, this does not rule out the possibility of a user being spied on, as the VPN server can also recognise the user's real IP address. There are no indications that this is misused at Mullvad and this is also the case with every other VPN service. Nevertheless, we would like to point out that everyone must make up their own mind about whether and to which VPN service they entrust their data.
---
Unser Fazit zu Mullvad
Mullvad is appreciated by many users because the service does not have tariffs that you have to pay several months in advance. You pay the price of €5 regardless of whether you use the service on a monthly basis or longer. Furthermore, many appreciate the quite good speeds that can be achieved with the service, also related to the fact that Mullvad VPN also uses the Wireguard VPN protocol.

Mullvad is also known as "Mozilla VPN" and is therefore in close cooperation with Mozilla and other partners. However, all this should not prevent one from seeing that Mullvad primarily protects the user's data from third parties during transmission, which does not directly mean also hiding the identity of the customers. In addition, many will be disappointed if they want to use it to circumvent geographical blocks for streaming, for example; Mullvad is not designed for this and therefore does not offer explicit support for streaming abroad.

We like the simplicity of the service in general terms, but we miss some transparency and see that the service may create false expectations among users that will not be kept in practice.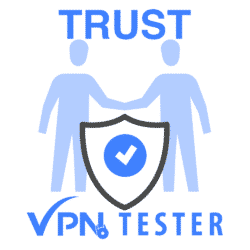 The trust level certification was rejected
We contacted the company several times and wanted to verify the background and technical data of the VPN provider. However, we were told that they were not interested in providing us with the relevant data. An offered visit to the company in person and at our own expense was also rejected.
We cannot, therefore, express our "trust" in the provider, as we cannot verify the information provided by the company. We have also not been told why the company does not want to answer our questions here, nor why they do not want to tell our readers who are involved in the company or in a responsible role. Therefore, we would like to point out here that we only have to access the information published by the company itself for this test report. Since trust is an important pillar for the use of a VPN service, we would also like to make it transparent to our readers that we have no reason to trust the company at this time.
The company Amagicom AB
The company behind Mullvad is registered in Sweden and many torrent friends will be pleased to hear that it was founded primarily because of the security of downloads and file sharing. The service goes its own way in many areas and is the first commercial provider that also uses the "Wireguard" protocol. In addition, there are no contracts, you can even pay cash and everything is simple and transparent. Typically Swedish?
| | |
| --- | --- |
| Operating site | Sweden |
| Clearing location | Sweden |
| Local legislation has an impact on customer protection | ✔ |
| Operation and billing separately | ✘ |
| Server locations | 36 |
| No log files | ✘ |
| Own DNS Server | ✔ |
| Virtual server | ✔ |
| Dedicated server | ✔ |
| RAM-Disk Server | ✘ |
| Hardware owner | ✘ |
| IP addresses owner | ✘ |
Price/tariff Mullvad
Why many readers appreciate the service is also the simple tariff structure. You pay 5 euros a month in advance and there is no commitment. This means that the shortest term is 1 month, for which you pay these 5 euros and if you do not continue to pay in the coming month, it is simply over.
Many also like the fact that the service also allows bank transfer and even cash payment.  From an independent point of view, it doesn't matter whether you pay for a VPN via PayPal or cash, but if it's offered, some customers will find themselves doing it.
So you simply buy time credits to use the service or not, it can be as simple as that.
Costs / Tariffs

Free use
✘
Tariff (1 Month )
5 EUR
Tariff (2 Months )
10 EUR (per month 5 EUR)
Tariff (6 Months )
39 EUR (per month 6.5 EUR)
Tariff (12 Months )
60 EUR (per month 5 EUR)
Number of simultaneous connections per account
5
Test options
Mullvad apps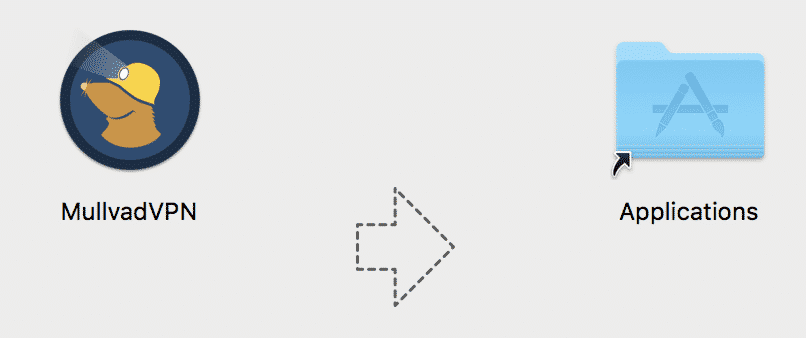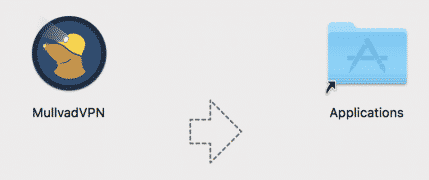 Software and use on devices
The software provided by Mullvad for Windows, Mac and Android only covers the basic functions for establishing a connection; unfortunately, no advanced settings are implemented which could also provide more comfort or security.
| | |
| --- | --- |
| Available protocols | |
| Own applications/apps | |
| KillSwitch function | ✘ |
| Applications language | |
Speed tested with Mullvad
The achievable speeds are within the normal range, although the load on the servers helps to determine these. This means that you lose between 2 and 10% of the performance on server locations that are only little used (only a few other users who use the location), which is absolutely within the normal range and is owed to the encryption. in our tests, however, we were also able to test servers that were obviously exposed to an increased load by other users. In this case, very low transmission performance was measured, which also showed strong fluctuations.
Maximum speed tested
Germany | 24.12.2022
Privacy with Mullvad VPN
One of the main criticisms we had in our test was that Mullvad VPN recommends itself as being for "anonymisation" and pretends that they don't use log files. Unfortunately, this is not the reality. In our tests we were able to prove the use of central databases that are also supposed to prevent usage on unlimited devices at the same time. So Mullvad stores log data of the users, which includes the real IP address as well as the used VPN IP addresses and the start and end times. In addition, the amount of data that is transferred. In practice, this information is sufficient to be able to answer requests from authorities satisfactorily. Therefore, the reports that no log files are stored that could lead to the identity of the users are simply lies.
Mullvad does not create an own user account for the customers
The use of Mullvad VPN is based on an "account number" that one receives during registration. Mullvad does not ask for your e-mail address or any other data. The virtual advantage one has for this (Mullvad obviously has not stored any e-mail addresses), this also has a disadvantage, in that practically everyone with the valid account number also has access to one's own account and it is deceptive, moreover, that Mullvad has of course nevertheless stored one's own IP address. Many steps, such as entering a password, are omitted for use, but no relevant advantages for the protection of one's own identity can be expected.
Anonymous on the Internet

Changed virtual location
✔
Protection against requests for information
✔
Prevent general monitoring
✘
Prevent targeted surveillance
✘
No log files
✘
Obfusication (masking)
✘
Streaming with Mullvad VPN
One of Mullvad's weaknesses is that the service is not directly specialised in unlocking video content like Netflix, Sky or Amazon Video. Therefore, the service is actually recognised and blocked by the usual video portals. However, you can be safe from spying, as the servers are not only secure enough but also fast enough.
Streaming of TV and video content

Use on home router
✔
Use with KODI
✘
SmartDNS
✘
FireTV App
✘
Avoid warnings
✔
Supported international streaming platforms
Hulu (US)Amazon Prime Video (US)Channel 4 (US)MLB.tv (US)FOX (US)FLIX (US)Sky Go (IT)YouTubeSpotifystarz (US)hustlerTV (US)PenthouseTV (US)PlayboyTV (US)
Download & Torrent with Mullvad
Mullvad feels much more comfortable with file sharing, because the service was practically made to guarantee fast speeds for torrents. This works quite well, even if the somewhat poor implementation of the apps bothers us a little, because users have to know how to help themselves if they want to be completely safe.
Otherwise, however, the service is very well suited for all kinds of data loading or protection from spying, etc.
Download and torrent

Torrent use allowed
✔
Own Torrent Server
✘
Avoid warnings
✔
Port forwarding
✔
Mullvad on the router
ASUS router
In addition, Mullvad also offers OVPN OpenVPN configuration files, but these are not optimised for use on VPN client routers such as ASUS, resulting in very slow transmission performance or even abrupt terminations. Unfortunately, Mullvad does not offer other protocols such as PPTP. Therefore, Mullvad VPN cannot be recommended for use on VPN routers.
What is well solved, however, is the Wireguard protocol integration. This means, for example, that Gl-iNet routers, which are available for as little as 30 euros, can be used directly with it. This can be a real advantage for many and this integration is also very easy to implement.
Mullvad is not optimal to use on all routers, but via the Wireguard protocol, new and truly unique possibilities arise with OpenWRT routers.
Operation on VPN client router

Use on routers
✘
Load Balancing
✘
Failure-free operation
✘
Own router application
✘
Compatible with
Mullvad for Online Gaming
The Mullvad servers are not that bad for online gaming, at some locations the latency times were noticeably short and there are therefore hardly any problems with them. What other VPN services do better is support game consoles directly, and Mullvad's lack of router support is not exactly conducive to this.
Online Gaming

Low latency
✘
Use on game consoles
✘
DDoS protection
✔
Travelling with Mullvad
We have already mentioned the relatively weak apps and this is of course also a limitation on mobile devices. In addition, we could not confirm that the Wireguad protocol is not blocked, because in China we had problems maintaining connections with it and had to disconnect and reconnect every few minutes. that is anything but optimal. But in hotel networks there should be no problems with this.
What seems outstanding, however, is the implementation of the Wireguard protocol in the service.
VPN for travel and abroad

Use in restrictive networks (China, hotels)
✔
Obfusication (masking)
✘
Protection in insecure wifi networks
✔
Shadowsocks or SOCKS5
✘
Customer service
The customer service is limited to the website, but it is well executed and understandable.
Customer service

Applications language
GermanEnglish
Customer service
FAQ websiteForum
Language in customer service
EnglishSwedish
Function overview
Explanation of OpenVPN UDP and OpenVPN TCP
The two different versions of OpenVPN describe the different transmission protocols. In the case of TCP, this corresponds to data transmission on the internet in the conventional way and therefore TCP is also the compatible version. UDP is actually used to transmit network signalling and not amounts of data. However, since UDP is necessary for many networks for analysis and also for smooth operation, data transmission via VPN using UDP is deliberately slowed down in many networks (Internet providers). In case of doubt, one should therefore always use OpenVPN with TCP.
Special functions

IPv4
✔
IPv6 (new)
✔
Static IP
✘
Shared IP
✔
Multi-hop VPN
✘
NeuroRouting
✘
Malware filter
✘
Firewall
✔
Tracking Blocker
✘
Obfuscation (mask)
✘
RAM disk (k.HDD)
✘
AlwaysOn Server
✘
Own DNS
✔
Port forwarding
✔
VPN-to-TOR
✘
No log files
✘
Autom. IP change
✘
LoadBalancing
✘
Virtual server
✔
Dedicated server
✔
Own hardware
✘
Own IP addresses
✘
SmartDNS
✘
Own Torrent Server
✘
KillSwitch
✘
Frequently asked questions about Mullvad
Does Mullvad store log files?
We do not assume this, but in many cases, the service also uses rented virtual servers. However, the service is in any case safe from being investigated for civil law matters (copyright).
Is Mullvad safe because I can pay cash there?
The payment method has nothing to do with the security of a VPN service. Since your ISP can see that you are connected to a VPN and to which one, it doesn't matter to pay special attention to the payment method, but it doesn't mean that anyone knows what you are doing over it.
Erstellt am: 17. October 2022