VPN Router Reviews (All VPN Router Overview)
VPN client and VPN server routers under test
We test the latest VPN routers and evaluate them in detail. Which router has a "killswitch" or "bypass" function? Which VPN protocols can you use with it?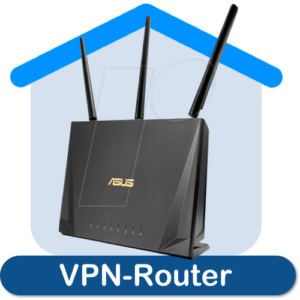 We specifically address the following questions in the router tests
Which VPN protocol is supported?
Does the router have a bypass function?
Does the router have a KillSwitch function?
How fast is the VPN router with which protocol?
Which connection types does the VPN router support?
Everything has been tested for practical use and we are never satisfied with manufacturer specifications alone. You can find what you can expect from the routers in our descriptions.
If you are looking for the best speed, you should read our article on VPN router speed.
These and many more questions are analysed by us for each router, as well as practical speed tests and operating instructions for almost all models. So that the integration of the new VPN router at home can take place easily and without problems, we are also available to you by phone, live chat or via messenger services at any time.
The following categories are also available:
The best VPN for routers Instructions for VPN + Router VPN router guide
---
VPN Router Testberichte – Übersicht

VILFO is the fastest VPN home router we have ever tested and managed up to 400 MBit/s data throughput with the highest OpenVPN encryption. However, the price of just under 300 euros is hardly comparable ...
Weiterlesen...