Private Internet Access
2.03 u
Positiv
Easy handling but in English
VPN service that meets the different US and UK data protection expectations.
Good for streaming UK and US content
Negativ
Belongs to the same company as CyberGhost, ExpressVPN, ZenMate and even runs its own rating platforms like vpnmentor.com
PIA = Private Internet Access – A provider of the Kape Technologies service family and brother of VPN comparison platforms.
The provider is based in the USA, where no user log files have to be stored, but user data on IP addresses are always a topic of discussion in many forums. The fact is that the USA Patriot Acts (laws) and ACTA (copyright protection) make it possible and can oblige providers to hand over data.
Why is PIA so popular in the US?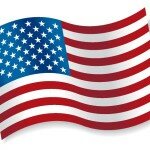 We attribute the popularity of PIA-privateinternetaccess in the US to the fact that the data protection requirements of users in the US are completely different from our European values.  For US or even UK citizens, surveillance by the state is almost a welcome thing, but in Europe, it is viewed very critically.
This also shows why the service hardly plays a role in Germany and is likely to have rather low popularity ratings.
Therefore, you should carefully consider whether you want exceptional protection against US secret services and authorities or whether normal protection is sufficient. One should therefore not expect 100% protection of one's own identity, even against authorities. Copyright offences, however, will not make it possible to be investigated.
Our opinion about PIA – Private Internet Access VPN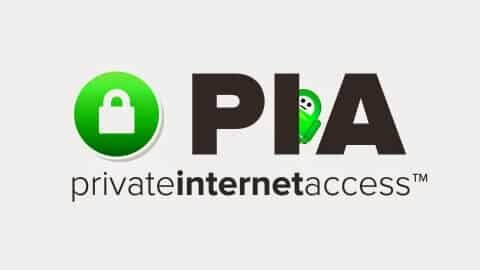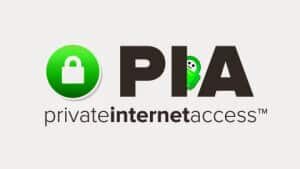 Of course, PIA-privateinternetaccess also offers access to blocked content in other countries and it also uses modern encryption protocols that are considered secure. But is that enough to get a top spot in our VPN comparison?
Private Internet Access™ offers some really great features like the multi-hop VPN and promises not to store any log files (retention data), but the provider is from the UK and the company headquarters is in the USA, which suggests that at least US authorities can gain access to user data.
The advantage, however, is that you can protect yourself well from snoopers on the internet and that the provider also offers really good performance at the speed in the USA. The price is more than good at less than 3 euros per month. That's why it has our recommendation for video streaming from the USA!
| | |
| --- | --- |
| Product name | Private Internet Access |
| Recommended areas of application | Bypass locksAvoid warningsStreaming (Copyright)File sharing/TorrentsSecure data transmissionAnonymous communicationFirewall & Protection |
The company behind PIA VPN
Private Internet Access™ provides access to approximately 25,000 VPN servers in 84 different countries. The company is based in the USA and is operated by London Media Trust, Inc (a British company), which has since been bought by Kape technologies. (CyberGhost VPN, ExpressVPN, Zenmate, vpnmentor.com). VPN PIA is thus a sister company of VPN rating sites. 
The Private Internet Access client software installs smoothly and easily, and the OpenVPN GUI can be used. The software also offers PPTP use and has the corresponding control instrument. The software is compatible with all common operating systems, such as Windows or Mac OSX. For VPN use, PIA-privateinternetaccess relies on a system of shared IP addresses.
This makes it practically impossible for third parties to spy on Internet activities. The VPN provider also offers the option of using two simultaneous connections. Open VPN enables multi-hop, which in turn guarantees the greatest possible anonymity.
| | |
| --- | --- |
| Operating site | USA |
| Clearing location | Great Britain |
| Local legislation has an impact on customer protection | ✔ |
| Operation and billing separately | ✔ |
| Server locations | 84 |
| No log files | ✘ |
| Own DNS Server | ✔ |
| Virtual server | ✔ |
| Dedicated server | ✔ |
| RAM-Disk Server | ✘ |
| Hardware owner | ✘ |
| IP addresses owner | ✘ |
Private Internet Access™ has a modern and proprietary VPN infrastructure, the available bandwidth is sufficiently dimensioned and sufficient to guarantee each user full speed.
PIA-privateinternetaccess customers use "shared IP addresses" to optimise anonymity and privacy on the Internet. This gives a decisive advantage over other VPN providers, as it makes it even more difficult to assign IP addresses to individual users.
Prices & Tariffs of PIA VPN
All packages offer bandwidth and access without limit, as well as access to all available VPN servers, of course, at a really low price. Up to 5 devices can be used simultaneously per user account. 30 day money back guarantee to test!
Payment methods
Paypal, VISA, Mastercard, AMEX, Discover, Amazon, Google, Bitcoin, CashU, Liberty Reserve, OKPay.
PIA-privateinternetaccess was the first VPN provider to accept Bitcoin.
Costs / Tariffs

Free use
✘
Tariff (1 Month )
11.69 EUR
Tariff (12 Months )
37.19 EUR (per month 3.1 EUR)
Tariff (39 Months )
70 EUR (per month 1.79 EUR)
Number of simultaneous connections per account
10
Test options
Money-back guarantee
Anwendungen von Private Internet Access VPN
Private Internet Access™ offers different protocols for use: PPTP, L2TP/IPSec and OpenVPN, whereby the OpenVPN protocol is recommended. With PPTP and L2TP/IPSec, devices such as routers, Apple iOS, Android or Boxee can also be used.
| | |
| --- | --- |
| Available protocols | PPTPOpenVPN (UDP)OpenVPN (TCP)L2TP/IPSecMulti-hop VPNWireGuard |
| Own applications/apps | Other OS/IntegrationOpenWRTASUSWRTOpenVPN UDPWindowsMac OSXApple iOSAndroidLinuxTomatoDD-WRT |
| KillSwitch function | ✔ |
| Applications language | English |
The speed with Private Internet Access VPN
The weak point of VPN PIA is certainly the often slow VPN servers. Ok, a few years ago users would have had reason to applaud if they reached 50MBit/s, but today this is unfortunately no longer up to date. We therefore also asked PIA how they plan to offer users the services they expect today. The answer was that the network is designed to handle as many users as possible, and most of them do not expect more performance.
They are probably right, but those who are looking for the fastest VPN will not choose PIA.
Maximum speed tested
Germany | 31.12.2022
Privacy with PIA VPN
PIA VPN operates its own VPN servers in the USA, Canada, Great Britain, the Netherlands, Switzerland, Romania, Germany, Sweden, France, Hong Kong and several other countries.
In the USA there are 7 locations which also have the advantage of being able to guarantee the lowest latency times for the users, but generally, this depends of course on the own location, but with the selection, a fast location can certainly be found. In total, VPN servers are available in 84 countries, which covers the most important countries, but other VPN services offer significantly more choices.
Data security is of course an important aspect when choosing a VPN service, and the multi-hop procedure (a connection can be routed via up to 4 VPN locations) gives Private Internet Access™ a very significant and important advantage.
Although the transmission speed suffers somewhat because the path of the connection is extended accordingly, it is practically impossible to find the actual user of an IP address. This is a clear plus in anonymity that until now was only offered by the VPN service Perfect Privacy VPN. However, this cascading connection variant can only be used with the access software provided for Microsoft Windows!
PIA-privateinternetaccess uses encryption standards (128-bit and 256-bit AES) and VPN protocols (OpenVPN and WireGuard).
PIA VPN has had an independent audit conducted by Deloitte to ensure that our server network and management systems are in full compliance with our No Logs Policy.
Anonymous on the Internet

Changed virtual location
✔
Protection against requests for information
✔
Prevent general monitoring
✔
Prevent targeted surveillance
✘
No log files
✘
Obfusication (masking)
✘
Bypass streaming and geographical barriers
Streaming with OIA is mainly interesting for UK and US content because the German video portals are largely not supported and simply block PIA. Therefore, anyone who wants to use PIA-privateinternetaccess while travelling to watch TV at home will not be happy.
Smooth streaming
The apps work with all major streaming services, so you can access more content anywhere in the world than ever before. In addition, Private Internet Access is one of the few VPNs that support P2P file sharing on all servers.
Streaming of TV and video content

Use on home router
✘
Use with KODI
✘
SmartDNS
✘
FireTV App
✘
Avoid warnings
✔
Supported international streaming platforms
Disney+ (US)Hulu (US)Amazon Prime Video (US)Netflix (US)Apple TV (US)Watch ESPN (US)Channel 4 (US)NFL Gamepass (US)abc (US)CBS (US)FOX (US)NBC (US)Showtime (US)FLIX (US)epix (US)HBO Now (US)ITV (UK)Eurosport (UK)Sky (UK)BBC iPlayer (UK)Sky News (UK)BT Sport (UK)Channel 4 (UK)Sky Go (IT)YouTubeSpotify
Download & Torrents with VPN
According to its own information, PrivateInternetAccess does not record any user data, which also applies to data traffic or the duration of use. This should support privacy and anonymity well, but the provider is based in the USA, which is why US authorities can probably also gain access to user data.
Of course, you should not use a VPN for illegal activities on the internet. Private Internet Access" is also important and the user conditions leave no doubt about this. At this point, the provider applies Zero tolerance. PrivateInternetAccess.com states that it will cooperate with the authorities in the event of illegal use. Therefore, one cannot always expect 100% protection of one's own identity.
Furthermore, they reserve the right to block, close or delete user accounts in case of abuse or excessive use. This passage corresponds to that of many other internet providers. However, it remains unclear whether and in which cases this right is actually exercised. Probably one would have to be very out of the ordinary, especially as far as usage is concerned, to really become conspicuous here.
Download and torrent

Torrent use allowed
✔
Own Torrent Server
✘
Avoid warnings
✔
Port forwarding
✘
PIA on the Router
On routers, VPN PIA offers all the support for OpenVPN client routers, but also shows that you cannot use the service permanently without load balancing and with servers that are sometimes not very stable.
Operation on VPN client router

Use on routers
✘
Load Balancing
✘
Failure-free operation
✘
Own router application
✔
Compatible with
ASUSGl-iNetDD-WRTTomatoVilfo Router
Online Gaming with VPN PIA
The rather long latency times are not much fun when playing online. Although the service otherwise offers good speed, the latency times have proven to be too high even after weeks of testing.
Online Gaming

Low latency
✔
Use on game consoles
✘
DDoS protection
✔
Travelling with VPN PIA
Unfortunately, PIA-privateinternetaccess has no obfuscation, i.e. no technical possibility to circumvent VPN blocks as is usual in China or other countries. In addition, the streaming of German content is not the provider's strong point.
VPN for travel and abroad

Use in restrictive networks (China, hotels)
✔
Obfusication (masking)
✘
Protection in insecure wifi networks
✔
Shadowsocks or SOCKS5
✘
Customer Service of PIA-privateinternetaccess
PIA-privateinternetaccess promises round-the-clock service for its customers. This makes it one of the best and most customer-friendly VPN providers in the field.  The company's employees are also convincing in terms of support with the highest level of professionalism. Enquiries were processed and answered quickly and competently.
In addition, the website provides additional helpful information in the support area. Many questions can already be answered. If you still cannot solve your problem, you can use the contact form to send an e-mail to the support team.
Customer service

Applications language
Customer service
Language in customer service
Function overview of PIA Private Internet Access VPN
Special functions

IPv4
✔
IPv6 (new)
✘
Static IP
✘
Shared IP
✔
Multi-hop VPN
✔
NeuroRouting
✘
Malware filter
✔
Firewall
✔
Tracking Blocker
✔
Obfuscation (mask)
✘
RAM disk (k.HDD)
✘
AlwaysOn Server
✘
Own DNS
✔
Port forwarding
✘
VPN-to-TOR
✘
No log files
✘
Autom. IP change
✘
LoadBalancing
✘
Virtual server
✔
Dedicated server
✔
Own hardware
✘
Own IP addresses
✘
SmartDNS
✘
Own Torrent Server
✘
KillSwitch
✔
Frequently asked questions about Private Internet Access VPN
By US standards, PIA is a secure provider, but this assessment may be different if you talk about how German or EU citizens think about data security. Therefore, this question can only be answered in two ways.
Comparison of functions with NordVPN and Surfshark
Special functions

IPv4
✘
IPv6 (new)
✘
Static IP
✘
Shared IP
✘
Multi-hop VPN
✘
NeuroRouting
✘
Malware filter
✘
Firewall
✘
Tracking Blocker
✘
Obfuscation (mask)
✘
RAM disk (k.HDD)
✘
AlwaysOn Server
✘
Own DNS
✘
Port forwarding
✘
VPN-to-TOR
✘
No log files
✘
Autom. IP change
✘
LoadBalancing
✘
Virtual server
✘
Dedicated server
✘
Own hardware
✘
Own IP addresses
✘
SmartDNS
✘
Own Torrent Server
✘
KillSwitch
✘
Erstellt am: 21. October 2022